BBR
(Big Block Roaster)
Bill Tolbert's elegantly simple whole hog cooker.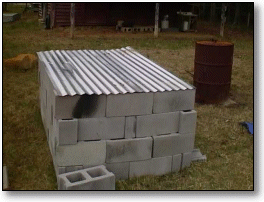 The pit made with concrete blocks, a tin roof, and rebars. The burn-down barrel can be seen behind it.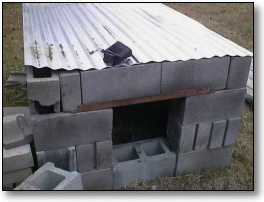 An angle iron holds the blocks above the "door" opening which is filled with blocks after the coals are added.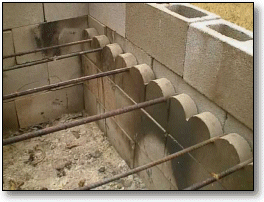 Rebars hold the hog inside.



"We cooked a 140 something pound hog in 7 1/2 hours in this pit at about 20 inches over hardwood coals. Man was it good."