Sidney R. Pig
Wilber D. Hog's younger brother.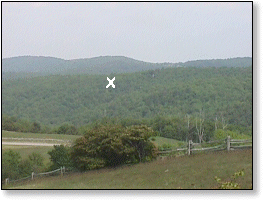 Sidney's home is in the Blue Ridge Mountains of northwestern North Carolina.
Located just off the Parkway in Alleghany County, the elevation there is 3400 feet.
Sid (as he is known by all his friends) is surrounded by over twelve acres
of hemlocks and hardwoods.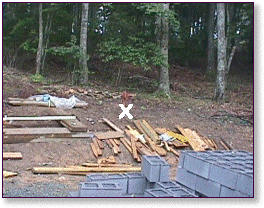 The plans are to recess the pit and cooking patio into the side of the bank near the stake.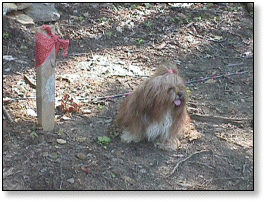 Beauregardless, the barbecue dog, gives his approval to the site.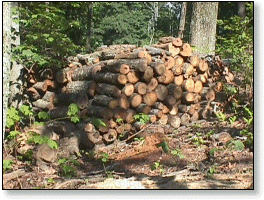 Meanwhile, a nearby pile of hardwood ages in anticipation of "first fire".
There's not much hickory in these parts, but the locals swear by the locust.
This pile is mostly maple, oak, and locust.