Sidney R. Pig
November 18, 2000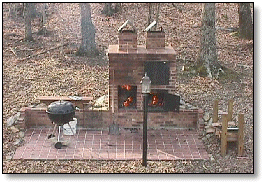 Because Sidney was at 20 deg F, we starting out by making coals in both sides.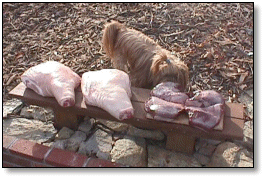 Beauregardless, the Barbecue Dog, gives his approval to the whole pork shoulders and boneless deer hams.



The deer hams were rubbed with salt, black pepper, and rosemary.
Strips of bacon kept them moist.



The deer hams came out of the pit with a nice smoke ring.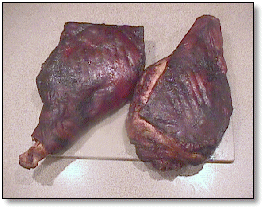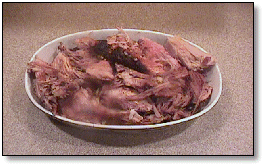 A near perfect pair of shoulders produced some fine pulled pork!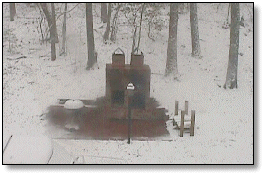 The weather warmed up overnight and snow fell the next morning.
Note that Sidney is still snow-free!