The Lexington Collection

A Backyard Barbecue Machine

Sidney R. Pig
Wilber D. Hog's younger brother.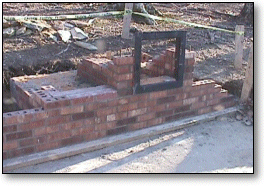 The first bricks are added around the hearth base and the lower door frame is set (March 5)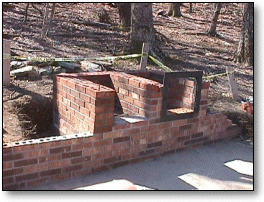 More bricks. (March 17)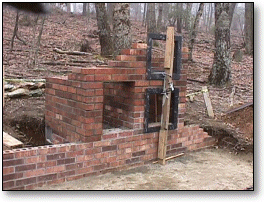 The second door frame is added. (March 19)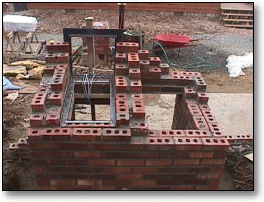 Rear view showing internal cavities.



Up to the ceiling. (March 26)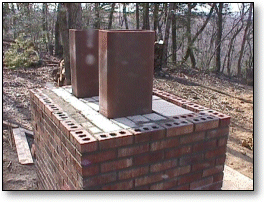 Top view showing firebricks.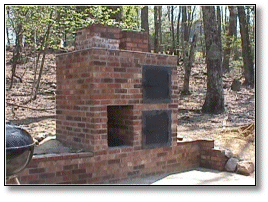 All bricks and doors in place. (May 7)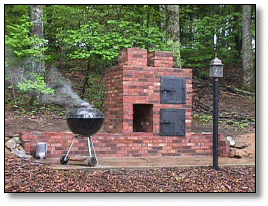 Sid after a muratic acid bath. (May 21)


The
Wilber D. Hog Pit
Project