Sidney R. Pig
Inauguration Day
July 3, 2000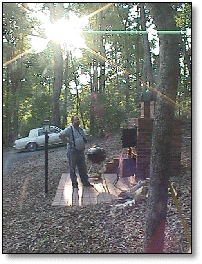 Rocky is up at the crack of dawn, raring to go!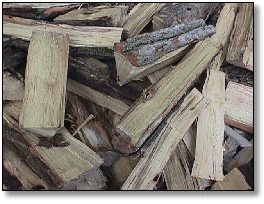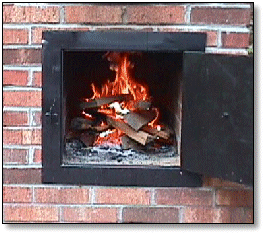 The aged locust wood doesn't look like hickory, but it sure does burn good.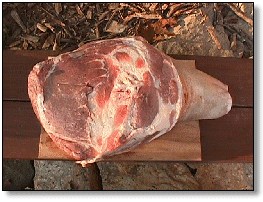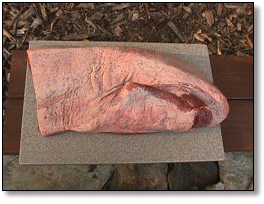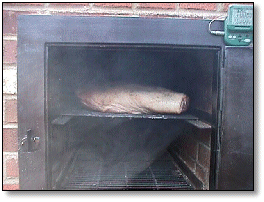 A pork barbecue shoulder and beef brisket are the first pieces of meat in the pit.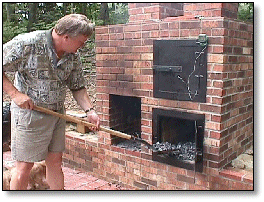 Dave (as he is prone to do) shovels a few coals.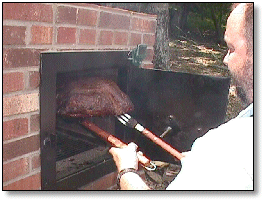 Rocky turns the brisket after 4 hours.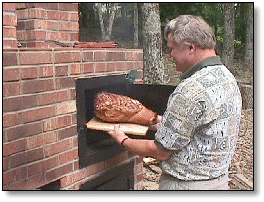 And, Dave turns the shoulder for the first time.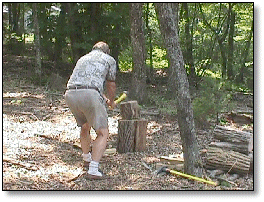 "Damn, I sure wish Rocky would learn to do this."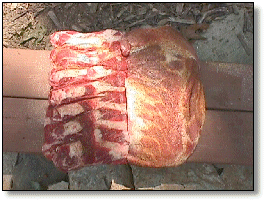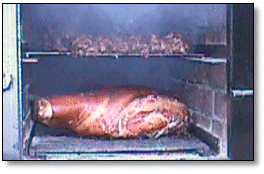 Beef ribs (above on the left) and pork ribs (on the right) are ready to go in the pit during the afternoon.



Beauregardless, the Barbecue Dog, keeps an eye out ... just in case.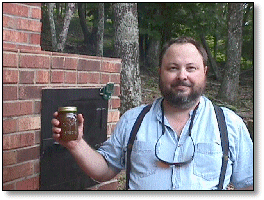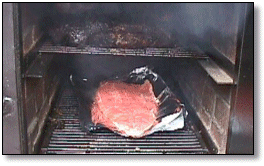 The salmon (top) goes into the pit (bottom) with Rocky's "Magic Snake Oil Elixir" from his Mason jar.

Supper Time!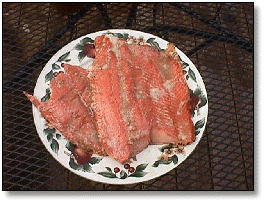 The salmon is done.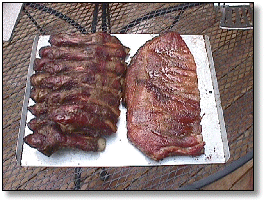 The ribs are ready.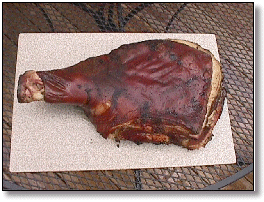 The shoulder is slumped.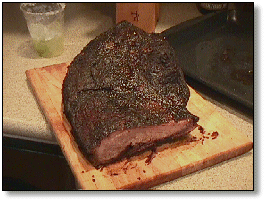 The brisket is perfect.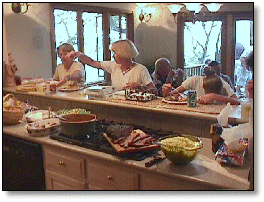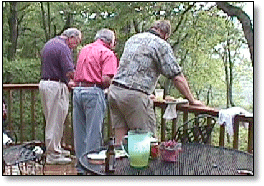 Party on, dude!