Beauregardless
Barbecue Dog


This is Beau, an overweight Lhasa Apso who loves bananas, fruit cake, green beans, breads (especially crunchy toast and pizza crusts), cakes, pies, ice cream, and -- most of all -- barbecue. When Dave heads out to the barbecue compound, Beau is always the first one out the door because he just knows Dave is gonna drop a cooked shoulder one of these years and leave the whole thing there on the ground for him. Always displaying a keen interest in the barbecue making process, Beauregardless is the consummate cooking companion!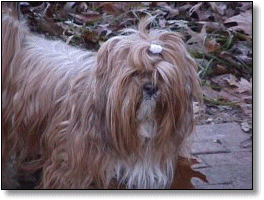 Beau's official job around the Lineback house is guard dog. In reality, however, when not begging or eating, Beau can usually be found sleeping.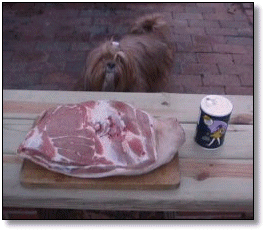 Beau eyes a barbecue shoulder.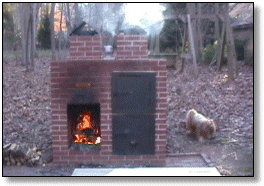 "Oh, man, I know it's around here somewhere. I can smell it!"