First Pork Ribs
January 17, 1998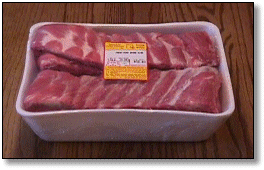 A box of "nekkid" spare ribs from Nahunta Pork Center.



Rubbed and ready to go.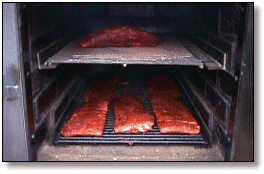 The ribs just underway in Wilber (with a Boston butt on top).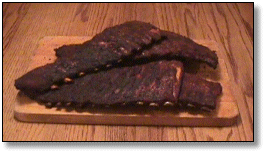 The ribs, cooked dry, are done after 4.5 hours.
The sugar in the rub produces a dark appearance during cooking.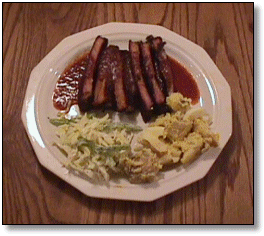 The ribs are topped with a vinegar-and-tomato-based finishing sauce containing more of the rub.
They are served with slaw and warm potato salad.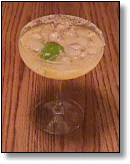 And the perfect accompaniment for ribs is our friend, Margarita, from south of the border!