SuperBowl XXXII Shoulders & Wings
January 25, 1998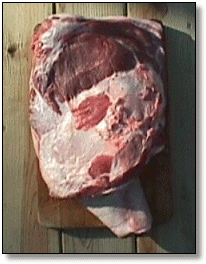 The "nekkid" shoulders, shown face up (L) and face down (R) in the early morning light, weigh about 12.5 pounds each.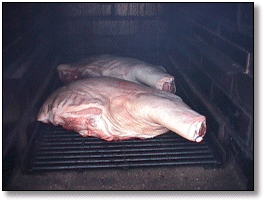 The shoulders are started face down ...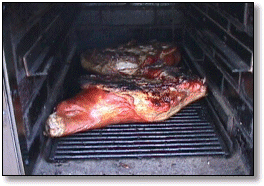 then turned face up about midday.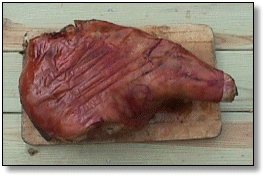 One of the shoulders in the afternoon.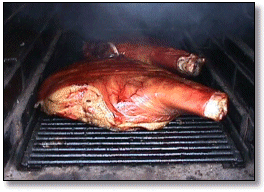 For the finish, the shoulders are turned face down again.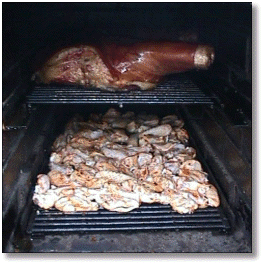 Some Buffalo wings were added on the lower rack at the end ...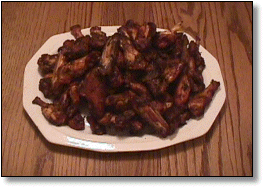 ... and the wings, served with blue cheese dressing and celery sticks, were gone before kickoff!



Wilber earns his wings!
A pair of perfectly done barbecue shoulders after 11 hours.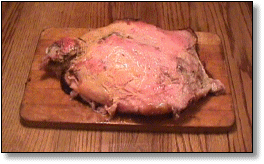 The skin is removed to pull the meat from the bones.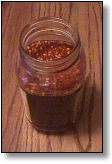 Dennis Roger's version of an eastern North Carolina finishing sauce was used with the barbecue.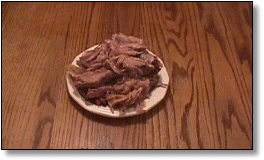 After being attached by 17 hungry football fans, here's all that was left of the two shoulders by the end of the halftime show.