"It Don't Get No Better Than This"
Pulled Pork Shoulder
March 22, 1998

Whole "barbecue" shoulder slow cooked for 12 hours in the pit.



The shoulder fell apart while being removed from the pit!
(The leg bone is top left.)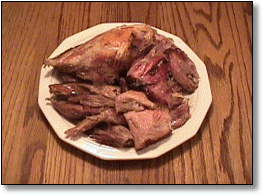 It don't get no better than this.
A plate of perfect pulled pork.