Front Pork Quarter
March 29, 1998


This unusual cut consists of the picnic shoulder, Boston butt, backbone, and ribs. The skin is left intact.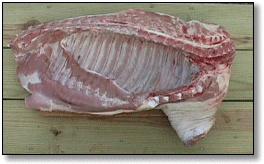 This front quarter was from small hog and weighed only 13 pounds.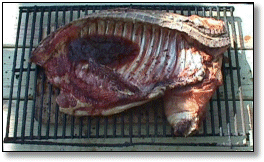 The quarter was cooked skin down the entire time.
An eastern-N.C.-style dip was placed in the cavity after about 6 hours in the pit.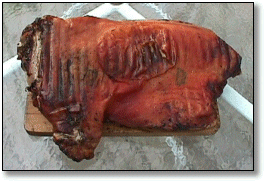 All ready to pull after 10 hours.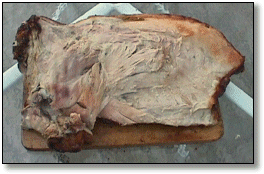 With the skin removed.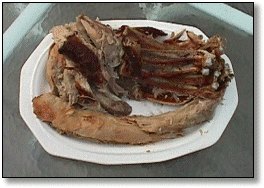 The pulled parts include shoulder meat (upper left), ribs (upper right), and tenderloin (bottom).