Pair of Picnics
May 9, 1999

The picnic, with the Boston butt removed from the shoulder, is not an ideal cut for pulled pork barbecue. But, this pair, purchased at 58 cents a pound, were worth a try.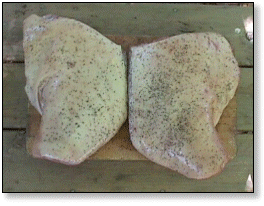 A pair of 7-pound shoulder picinics sprinkled with salt and black pepper.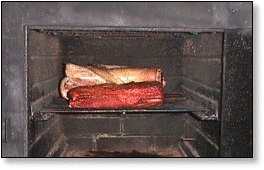 Underway in Wilber.
(That's a little beef brisket up front!)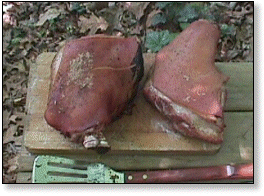 Time to turn.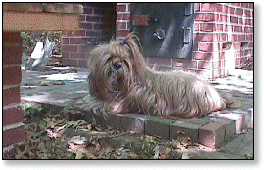 Beauregardless, the Barbecue Dog, keeps a watchful eye out.



"All done and ready to ...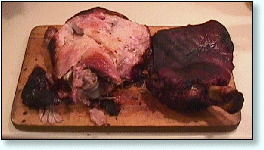 pop the top and ....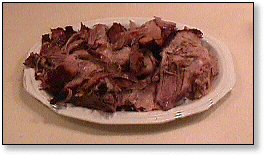 pull the pork.