The Barbecue Shoulder


The meat of choice for making pulled pork barbecue is the "barbecue shoulder". Consisting of the "picnic ham" with the Boston butt still attached, this whole-leg shoulder should weigh about 15 pounds.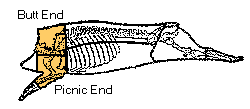 The whole shoulder with butt and picnic ends.
The fresher the pork, the better. That means your local supermarket is not exactly the vendor of choice. A local slaughter house, preferably one that specializes in pork, is the ideal source.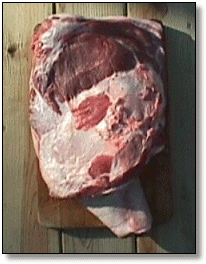 The barbecue shoulder, shown face up, left, and face down, right.

Back Next