Cooking With Wilber

Wilber D. Hog, a brick barbecue pit, is specifically designed to make North Carolina pulled pork barbecue from whole pork shoulders cooked over hickory coals.



Wilber in the early morning light.


The final result of this 8- to 12-hour process is a classic barbecue sandwich with pulled pork, topped with a dollop of slaw, between halves of a bun of cheap white bread.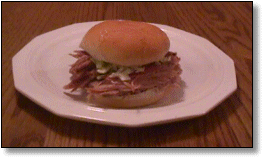 Almost heaven!


The following series of pages take you on a step-by-step tour of how Wilber produces these beauties!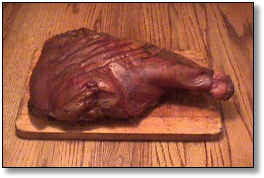 Whole "barbecue" shoulder cooked to perfection.
Making Pulled Pork Barbecue
The Pit
The Wood
Making Coals
The Meat
Rubs & Swabs
Time & Temperature
Finishing Sauces & Such
The Menu



Next