Nydia "Liberty"Mata
Afro-Cuban Percussionist
(631) 665-3587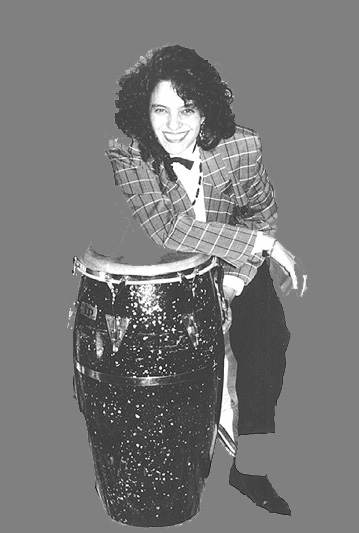 Cuban born percussionist Nydia "Liberty" Mata is best know for her recording and performance credits with Latin Fever, Isis, Lillian Allen, Deuce and Laura Nyro. She is co-founder of the Harp Band and Retumba.

Private and Goup Lessons Available Now

Drumming from the Inside Out
-- the fundamentals of becoming a skilled drummer

A workshop designed to discover the song in your drum through the use of traditional Afro-Carribean rhythms and the contemporary Latin approach to Conga playing and percussion.