The Villa and Virtual Conferences on Interaction Among Nanostructures (VC-IANs) are joint conferences that aim to promote discussions and information exchange across the frontiers of research in the area of modern nanostructure development. International scientists with common professional interests in nanoscience will unite in a virtual, friendly and informal atmosphere to share both their knowledge of recent developments as well as their ideas about prospective directions and approaches to nano-scale advancements.
The upscale villa accommodation is adopted for the villa VC-IAN and goes beyond a typical hotel setting, in an effort to foster intensive discussions around dinning tables, swimming pools and spas. The conference style is reminiscent of the Gordon Research Conferences (GRCs), which are well-recognized for their effectiveness in promoting communication among scientists in a setting other than traditional large scientific meetings. While GRCs restrict attendees to keep information between fellow attendees and inside the conference walls, prohibiting direct publication and reference to the conference in publications, we are encouraging open-access to all of the information presented at the villa conference, regardless of whether given in a talk, a poster, or the following conference proceedings.
By open-access, we refer to free availability on the Internet, permitting any user to read, download, copy, distribute, print, search, or link to the full texts of these presentations and articles, use them for indexing, or as input data for other software, or indeed, use them for any other lawful purpose, without financial, legal, or technical impediments. The only constraint on reproduction and distribution, and the only role for copyright in this domain, should be to give conference attendees control over the integrity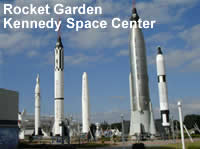 of their work and the right to be properly acknowledged and cited.
The joint virtual VC-IAN will run in real time, providing an advanced collaborative environment for participants from every corner of the world to share their knowledge while carrying on their regular scholarly duties and without the expense of physically traveling to the villas. By using the computers and phones in their offices or homes, through the Internet virtual VC-IAN participants will be able to present their research to the villa VC-IAN attendees by well-prepared topical sessions..
Furthermore, this is a new type of platform for the rapid dissemination of information on the important scientific achievements by nanoscience and nanotechnology researchers worldwide. This approach utilizes the latest screen sharing techniques, affording both villa and virtual VC-IAN oral presenters the opportunity to deliver their research to thousands of audience members and receive their responses, in real time. Unlike a conventional conference, audiences are not limited to conference attendees alone.
VC-IANs are designed for close discussion and open sharing, to stimulate in-depth understanding of the physical, chemical, and biological interactions among nanoscale components, including carbon nanotubes, nanoparticles, nanowires and quantum dots.
The villa VC-IAN will not only be a time to enjoy the company of fellow researchers in the field, but also a time to have fun with friends and family! And what better place than in Orlando Florida, the family entertainment capital of the world, home of Walt Disney World, SeaWorld, and Universal Studios Florida; one can also enjoy the Kennedy Space Center and the beaches around Orlando. Orlando's numerous vacations spots afford an individual with many opportunities for leisure. We encourage you to give yourself some time for recreational pursuits!
Zhiming M. Wang (blog)
zmwang@uark.edu
VC-IAN 2008 Conference Chair

Kimberly A. Sablon (blog)
ian@oa-host.org
VC-IAN General Chair