---
Len & Bev's "The 4 Mile"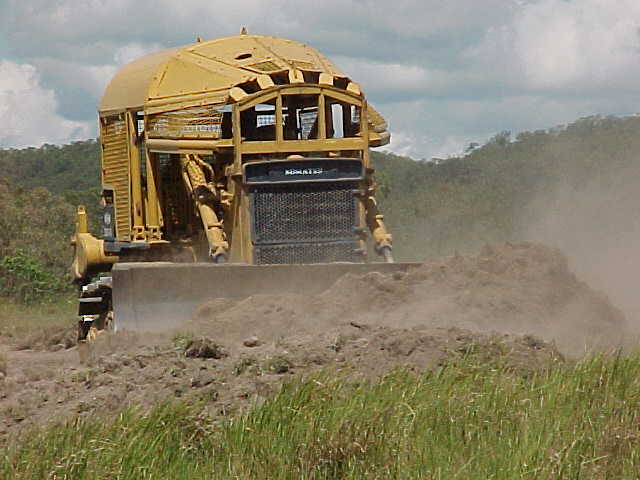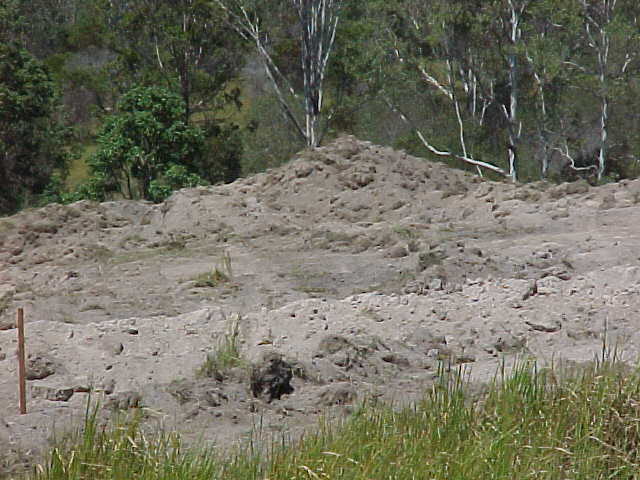 Left: Turning the first sod preparing to get rid of the top soil.
Right: Getting all the top soil ready to be stored in 2 large piles, that stake is now under app' 3 mtrs of dirt.
---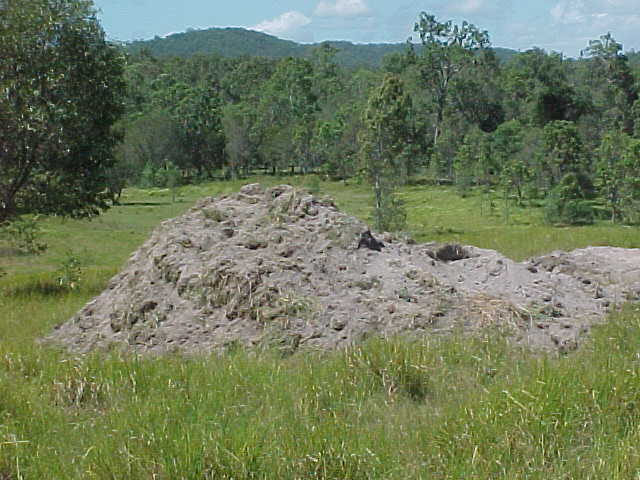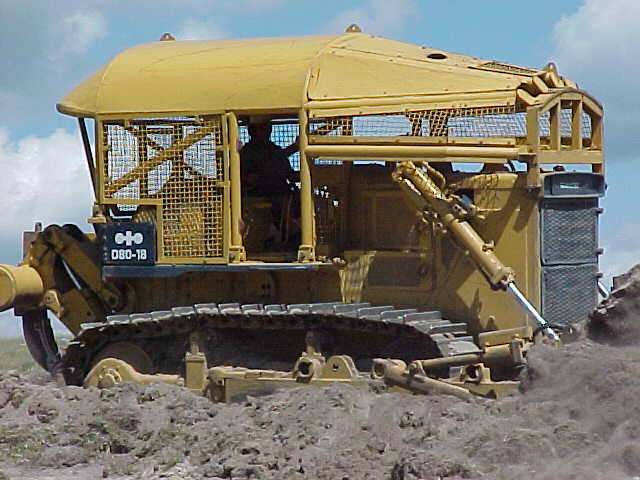 Left: One of the piles of top soil. As can be seen it is very sandy loam with little or no organic material in it, consequently not an earth worm in sight, the legacy of past de-nuding the trees from the sight.
Right: The dozer, a komatsu d80-18 weighing in at app' 1500 tonne if i have that correct, it worked for 2 solid days to get the finished product, it needed to break up about 2.5 meters in depth of sand stone.
---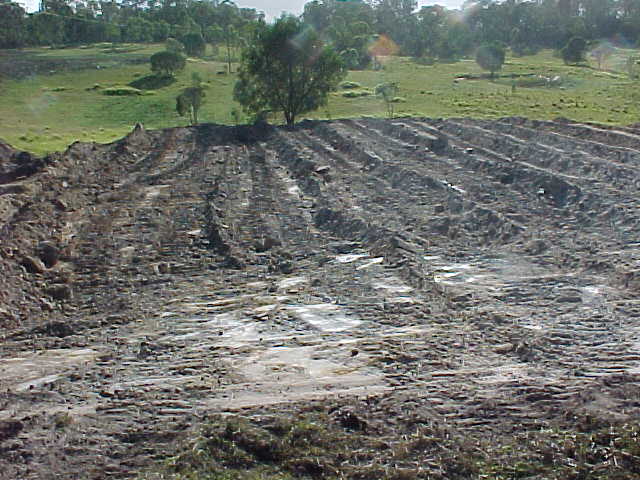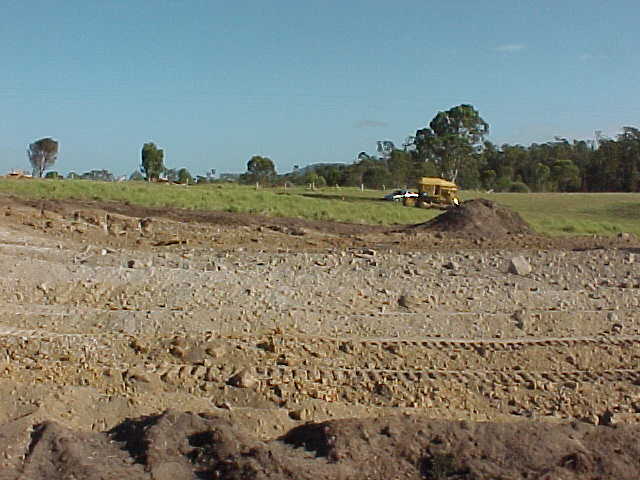 Left: The site starting to take shape after the top soil has been removed, I wanted it to face 11 degrees north but at this stage it is facing north/east.
Right: Getting into the sandstone area that was to create dramas later in the process.
---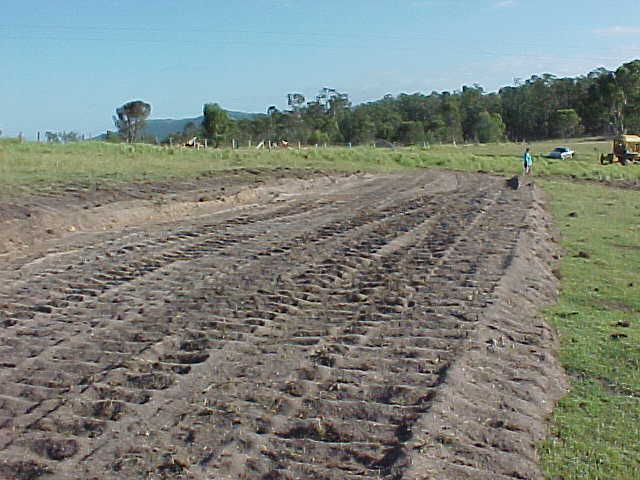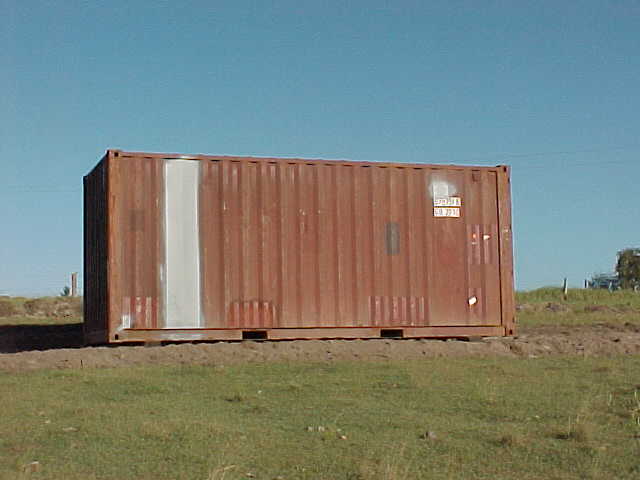 Left: The area for the shipping container is ready, that's Bev in the background photogenic isn't she?
Right: The container delivered on time the next day, one of the best presented containers I have seen.
---

Left: The building site at its complete stage, only needs an engineers report and council approval.
Drawings of the planned house.
---
Frequently Asked Questions | Reference Desk | Articles | Upload/View Documents & Pictures | Profiles |
Book List & Reviews | Plant Profiles | Animal Profiles | Permaculture Links | Other Useful Links |

---