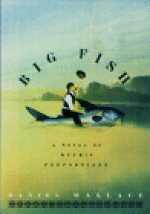 I recommend just quitting email, but that's not for everyone. This morning three articles hit the net with observations and recommendations about how to manage your email so that it doesn't manage you.
First, Matt Gemmell tries to give advice about "Managing Your Email Realistically." I like most all of Matt's advice, but he doesn't go far enough. Email is to be used only sparingly says Matt, which is as we say in the South "a very nice idea" meaning that no one can actually pull that kinda thing off. Example: "If John would just lay off the bourbon, he'd be a top notch lawyer." Answer: "That's a very nice idea."
That said, if you must use email then following Matt's suggestions is a very nice idea.
Second, Jason B Jones (no known relation to me) aka ProfHacker writes for academics who are swamped by email in The Chronicle of Higher Education, "You've Got Mail. And Better Things to Do." ProfHacker and Matt have been reading the same listserv as near as I can tell. ProfHacker offers similar if not the same suggestions with a twist toward the academic environment. The article is full of very nice ideas which only a superhuman could actualize as a daily practice. I don't mean to say that turning off notifications and prioritizing are bad ideas, again they are very nice ideas. I do mean that why take the effort when you can drop email all together and be more effective, more collaborative and much much happier.
Third of the day and it's just noonish, the BIGfish blog — not to be confused with the novel of mythic proportions by Daniel Wallace or the movie directed by Tim Burton based on that novel — quotes the penultimate authority on #noemail, yours truly, in a post on "The Future of Email Marketing"
I equivocate a little which will amuse regular readers of #noemail as I say:
"Will email die? That would be too much for me to hope for. Not so much die as morph into a better messaging platform or platforms that are mobile, faster, concise, and personal."
Fear not, true believers. I also say, "Email marketing was a great idea in the 20th century." Perhaps I should have said "A very nice idea."