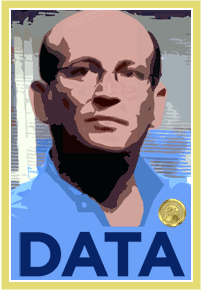 Carl Malamud of Public Resource is running a net campaign for the office that many of us have never heard of but which is of great importance to our professions and to our country.
Potential Tweet:
We need @CarlMalamud of http://public.resource.org as Printer of the US http://is.gd/kQpz ! Read why and sign up here http://YesWeScan.Org
What Carl says:
For over 20 years, I have been publishing government information on the Internet. In 2008, Public.Resource.Org published over 32.4 million pages of primary legal materials, as well as thousands of hours of video and thousands of photographs. In the 1990s, I fought to place the databases of the United States on the Internet. In the 1980s, I fought to make the standards that govern our global Internet open standards available to all. Should I be honored to be nominated and confirmed, I would continue to work to preserve and extend our public domain, and would place special attention to our relationship with our customers, especially the United States Congress.

Access to information is a human right and the United States of America is the world's leading producer of information. As the publisher of the United States, GPO plays a vital role in promoting useful knowledge, promoting the progress of science and useful arts, and promoting and preserving the public domain.
[more at http://yeswescan.org ]