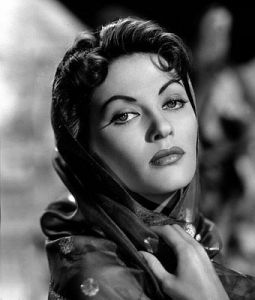 Yvonne De Carlo (nee Peggy Yvonne Middleton) who played a number of hot but minor roles including most famously to me Lilly Munster died Monday.
Of the Munsters, De Carlo said (as quoted on CNN): "It meant security. It gave me a new, young audience I wouldn't have had otherwise. It made me 'hot' again, which I wasn't for a while."
Lilly, although I'm much shorter than Herman, you'll always be 'hot' with me.
Could it be that shock of white hair that drives me wild?