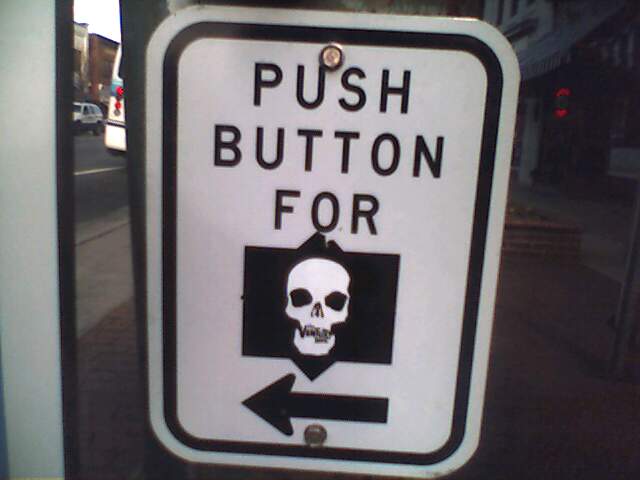 On a little walk I took around town of Wednesday, I noticed a couple of sign additions.
One welcome and even better when further updated was in front of one of Chapel Hill's ugliest buildings, the former Wicked Burrito.
The other more disquietening was/is at the crosswalk at mid-Franklin Street.
I mentioned the Alien Invasion posting in an earlier article.