Find a Homeless Shelter Near You
Travellers aid- for transition assistance.
Affordable hotels: Youth hostels, further, information
Search engine to find homeless shelters by state
California , Search California
Connecticut , Search Connecticut
District of Columbia , Search District of Columbia
Illinois, Search Illinois, Homelessness 24-hour hotline (800) 654-8595, Housing Crisis hotline/Illinois 847-866-7027, other hotlines, From Chicago call 3-1-1, Travellers aid (312) 660-1300
Kentucky, Shelters, Domestic violence shelters, Search Kentucky
Louisiana emergency shelters, homeless shelters by city, listing of shelters by city, shelters by city and parish , Search Louisiana
Massachusetts , Search Massachusetts
Michigan , More Shelters, Search Michigan
Mississippi , Search Mississippi
New Hampshire , Search New Hampshire homeless hotline Call 1-800-852-3388
New Jersey , Search New Jersey
New Mexico , Search New Mexico
New York , NYC 212-801 3300, Search New York
North Carolina , NC resources, Search North Carolina
North Dakota , Search North Dakota, State Protection and Advocacy Agency 800-472-2670 (Statewide)
Pennsylvania , Search Pennsylvania
Rhode Island , Search Rhode Island
South Carolina , Search South Carolina
South Dakota , Search South Dakota advocacy Toll-free: 800-658-4782 (Statewide)
Virginia , Search Virginia dial 211
Washington , Search Washington
West Virginia , Search West Virginia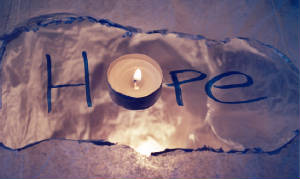 Find food banks with second harvest
Jobs
Tools to help the homeless find jobs (free voicemail)
Most jobs require that you apply online (upload a resume)
HUD's Homeless Outreach Information Center: 1-800-483-1010
Call this hotline to find a shelter near you.
You can also find a place to volunteer or make a donation.
North Carolina homeless shelters
Research on this topic
Emergency Information: Missing persons hotlines|Missing persons online sites |Government recovery and missing persons sites |How to help|How to get help|Evacuation routes|Weather forecasts|Shelters|Homeless Information|Counseling|Rape Crisis Information|