Biography of the painter
(a translation of the preface to the album with mypersonal revisions)
---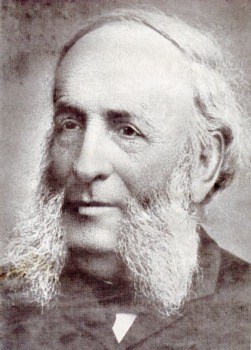 Sea... Its endless horizons and light sunrises, the magic of moon-full nights and a threatening rush of the storms, none but Aivazovski painted it with so much poetry and inspiration. He will always be remembered as a great "singer of the sea". "Sea is my life", said the painter once. His love for the sea made it possible to paint the waves and splashes so rich and precisely.

His greatest success in 1840s in Italy, France, Holland, England was not random. This was a result of the long work, work he started yet in his childhood.

"To live for me", said Aivazovski, "is to work!". He followed his motto and created overall about 6000 paintings! Sometimes we hear the questions "why didn't he move forward?". The reason is that he, it appeared, developed deeper inside then creating new approaches. All that he painted for more than 60 years appears to be made from one deep breath. He found himself and decided not to go forward. This made him one of the greatest painters that the World can be proud of.

I.K. Aivazovski found his glory as a representative of the Russian art, and his role here can not be overestimated. However, we must always remember that he, being born Armenian, staid him till his death. Armenian motives defined who he was. Unfortunately, many of the Armenian documents about his life and work still are not translated. The same is also true about the greatest collection of his personal letters.

...Upon the XIV-XV centuries Feodisia (Kaffa in the past), located on the south-east of Crimea, became a large center of Armenian culture. Here, as well as in Poland, there was a large Armenian colony who ran from Ani (ancient Armenian capital), Kilikia and several regions in the western Armenia. This happened because of the destructive campaigns of Turks-Seljuks and Mongols during the time of Osmanian empire.

After Crimea became Russian territory in 1783, very convenient conditions for local Armenians appeared. Besides, the mountain landscape that looked very like the Armenian's attracted new waves of settlers.

So, at the beginning of XIX century, from the south of Poland, a merchant Konstantin (Gevorg) Grigorievich Gaivazovski moved. On the 17th of July, 1817 there was written into a book of a local Armenian church that "Ovanes, the son of Gevorg Aivazian was born". Georg's wife Rimsime helped him to support the whole family, two daughters and three sons, because of the tough times after the epidemic of plague in Feodisia in 1812.

Little Ovanes was attracted to painting from the very beginning of his life. He copied pictures from the book about the Greek fight against Osmanian yoke. Greek struggle made a significant influence onto the boy, and later he returned to this subject in his paintings.

His primary education came from a local Armenian school, and then he graduated Simpheropol's gymnasium. In 1833 with a great support of the city head A. Kaznacheev he went to St. Petersburg and entered the Russian painting Academy where he studied under very known Russian lanscapist Maxim Vorob'ev. Battle classes were given to him by A. Zaueveid. He also took classes from known French marinist F. Tanner who was visiting in the Academy at that time.

He very quickly grew as a painter. The works he did during his studies attracted the interest of the many. A.S. Pushkin whom the young painter met on one of the exhibitions liked them a lot.

Aivazovski graduated the Academy in 1837 with the Golden Medal and received the right for the Academy support for the studies abroad. However, the Academy decided to send him to Crimea for two years first in order for him to paint the sea. During this time he sailed on different ships of the Russian Navy and created a friendship with great Russian admirals M. Lazarev (known for his Antarctica's trips), F. Litke, V. Kornilov, P. Nakhimov, P. Panfilov (distinguished military admirals). Aivazovski believed in the great strength of the Russian Fleet and later painted a lot on this subject.

The Academy's assignment was successfully finished

In 1840 the painter went to Italy where he met such Russian writers as Gogol, Alexander Ivanov, Botkin, Panaev. Right after his arrival to Venice Aivazovski hurried to the St. Lazar island to see his elder brother Gabriel.

Gabriel Aivazian (Aivazovski) (1812-1880) was a very known Armenian philologist, historian, translator and the archbishop, the head of Bessarabian, Novonakhichevanian and later Tiflisian churches.

Gabriel was one of the top figures in the mhitarist society (and exist now) of the St. Lazar island. The society targeted investigation and development of national Armenian culture and traditions. It is interesting to note that Byron lived among mhitarists for a long time.

During his trip in Italy Aivazovski painted and exhibited tens of his paintings. Traveling in Europe, he participated in a prestigious exhibition in Louvre. His works are honored by golden medals of the Academies in Rome and Paris. His painting "Chaos" was bought by the Pope Grigori XVI for the Vatican museum.

Aivazovski returned home to St. Petersburg as already a distinguished world known painter, a member of the academies in Rome, Paris and Amsterdam. He also became an academician in the Russian Academy and following the Highest Order he became a painter at the top Russian Naval headquarters with the right to wear a military uniform. He was only 28 at that time.

He, however, was not tempted by the Tsar Palace, wealth and glory. He had decided to leave Petersburg and move to his home town Feodisia. There were several reasons for this. His spirit was always with the Russia of Pushkin, Gogol, Glinka and others. He was acquainted with many of them, so it was really hard for Aivazovski to live among rich and wealthy. On the other hand, he was Armenian and his own culture and people called for him always. He was a part of Armenian national movement as a free-thinking person.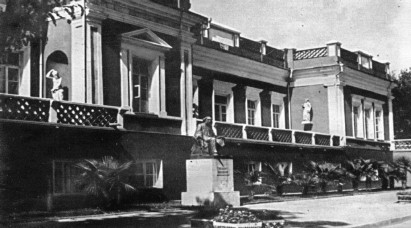 So, he moves to Feodisia, builds a house on the sea coast and works: paints, meets people, organizes his exhibitions in Moscow, St. Petersburg, Tiflis, Paris and New York. Everywhere he traveled to, Aivazovski was always interested in the well-being of Armenians who lived there; he was always trying to educated his own people.
He also established a new Armenian school in Feodisia, built new printing house, restored an old and built a new Armenian churches. Aivazovski established a painting school and archaeological museum, financed the construction of a chapel in the honor of a Russian military general Kotliarovski helped the construction of the town's water pipeline and helped to construct a new railroad.
Once the painted and his brother Gabriel traveled to Konstantinopol. Aivazovski presented one of his painting to the city head architect. The latter gave it to sultan Abu-Aziz who was a big lover of paintings. Abu-Aziz was charmed by Aivazovski work and asked him to paint several views of the Bospor. Several years later, in 1874, after the painter made 40 works for the sultan, Abu-Aziz invited him and honored with the highest Turkish order "Osmanie". It is very remarkble that the Russian-Turkish peace treaty was signed in a room with Aivazovski's paintings.
Armenian national movement against Turks raised in 1877 when Russian Army took Kars and a part of western Armenia. Later the people of Greece, Serbia and Bulgaria were liberated from the Turks. Aivazovski personally went to the battlefields, met general Ter-Gukasov and started a large work "Taking the Kars at night". He also made several painting in the honor of A.S. Pushkin and established a gallery at his house.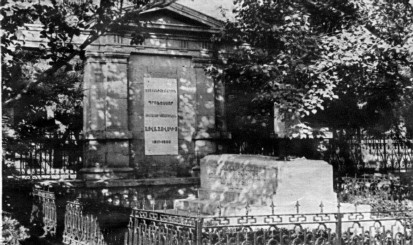 ...Following his last will, Aivazovski was burred in Feodisia, on the backyard of Armenian church of St. Sarkis. His last road was covered with Armenian carpets and Russian Naval cannons fired in his honor.
---