Table of Contents
Regular Features
New This Month
DISPATCHES FROM THE BEACH:
Online Reporter Goes to San Diego for the 3rd annual conference of Internet Librarian and discovers "Nothing but 'Net"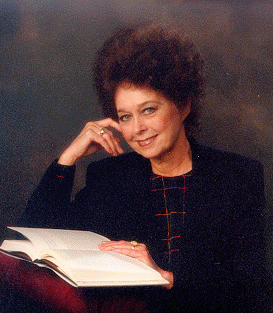 By Barbara Semonche
The third Internet Librarian (IL) conference (Nov. 7-11, 1999) was jointly sponsored by Information Today, Computers in Libraries, Link-UP, Multimedia Schools and Searcher Magazine. The prime corporate sponsor was LEXIS-NEXIS. So successful are these conferences that a move from the quaint village of Monterey (site of the first two conferences) to the metropolis of San Diego for more space was necessary. However, this online reporter has been informed by a reliable source (read: Jane Dysart) that IL is returning to Monterey in 2000.
IL is billed (and this statement is probably not too far off the mark) as the ONLY conference for information professionals who are using, developing, and embracing Internet, intranet, and Web-based strategies in their roles as information searchers, guides, Webmasters and Web managers, content evaluators, product developers and much more. This conference is promoted as an active forum to explore the wide range of issues and challenges facing information professionals today. For the most part IL succeeded and did so with enthusiastic style.
My "Dispatches from the Beach Head" (a baker's dozen of them) are a continuation from last year's IL conference. Essentially they are "quick snapshots" from the "big conference picture" that I pumped out while I had a few minutes between sessions at the conference. They have been combined, edited and cyber-published at this URL:
http://metalab.unc.edu/journalism/ildispatches.html
For starters, you will discover there my dispatches on: Basch's "Virtual Communities," Bates on "Mining Business Info," "Web Design: The new urban landscape," Tillman on "Quality Control," and the dynamic duo of Stephen Abram and Ulla de Stryker addressing "Millennium Madness." There is also information on how to order tapes of the sessions. For those disposed to numerical accounting, here is the IL Conference by the numbers: 2,500+ attendees (including exhibitors), 102 exhibitors, 23 pre-conference & post-conference workshops, 13 Organizing Committee members, 12 conference "tracks," 41 articles in IL Conference Proceedings, 16 email & web browsing terminals (LEXIS-NEXIS supported them) and 100+ speakers.
SLA members were prominent in planning and presenting this conference, namely former SLA President Jane Dysart who adopted the sophisticated "tracks" mode for the conference, selected knowledgeable program planners, and expanded the focus to include academia, schools, high-tech gurus, as well as librarians. Several of our veteran News Division members attended this conference. Chief among them was Richard Geiger (San Francisco Chronicle) who has been an IL conference planner for three years. Also starring players were Margo Williams (Washington Post) who held forth at a post-conference workshop titled "Beyond Yahoo!" and Donna Scheeder who led a cybertour of "Scheeder's Political Power Sites."
Keynote speakers, panelists, workshop leaders, and seminar instructors were only part of the picture. We enjoyed a wide range of venues and presentations including a cybercafe, cybertours, evening soirees, receptions and dine-arounds, and golf tourneys. It was fun, packed, and intense.
Some FAQs about the conference.
Barbara Semonche is the Library Director at the Park Library, UNC-CH School of Journalism and Mass Communication. Her email is semonch@metalab.unc.edu.