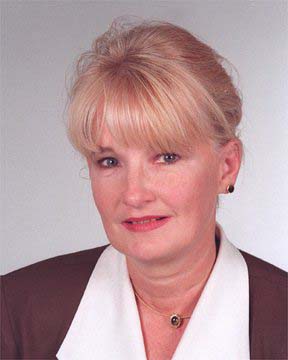 Notes from the Chair
By Jody Habayeb

Every decade brings a new set of challenges for the news industry and thus for news librarians as well. In the 1980's it was the switch from front-end based systems with dumb terminals to PC's on every desktop. Digital archives were the wave of the future.
The first steps into digital text archiving and research using dial-up commercial databases to add depth and context to news stories made news librarians an essential part of the process. We already had the unique skills and expertise to navigate large quantities of information. Within in few short years we went from the background of newsrooms to the front and center of our organizations.
By 1990 we were well on our way to understanding and utilizing all the wonderful benefits of the Information Super Highway. The World Wide Web was the future for news organizations. Database marketers began making deals with newsrooms that put information resources in the hands and on the desktop of every reporter. News librariansí expertise in evaluating vast quantities of information as well as training reporters to use this new technology made them invaluable to their news organizations.
We are now well into this new decade and our role is in dire need of redefinition once again. For the first time in 20 years we can see evidence of our importance beginning to erode and to be questioned. Not because technology has put us out of a job, but rather because our industry is going through a complete make-over once again and is re-evaluating the bottom line and the costs of operations. With revenue expectations at an all-time high, escalating costs, lower profits, copyright issues and the Tasini ruling we are being challenged on all fronts simultaneously. What will the essential role of news librarians be this decade?
I told you about plans to address News Division challenges and opportunities in this column three issues ago. One of those plans was to take part in an assessment survey of news libraries from the University of Minnesota's School of Journalism, directed by Kathleen Hansen, and its Institute for New Media Studies, which is directed by Nora Paul.
During the summer of 2001 Kathleen and Nora sent out a survey that examined the changes in operations and attitudes surrounding news libraries. There were three different surveys, each with a specific audience in mind: news librarians, reporters and the managers that news librarians report to.
The responses proved to be informative but were limited in number and were by no means conclusive. The response rates were 49% from news librarians, with only 33 managers and 133 reporters replying. Another survey will be necessary with more specific questions.
The initial survey responses, however, were an excellent starting point for discussion when 25 news librarians, academics and industry experts from around the world met at a summit at the University of Minnesota on November 14-15. (See www.ibiblio.org/slanews/ for a complete list of invited guests.)
The summit, called "News Libraries in Crisis," seemed to have an appropriate title in the beginning, but all agreed rather quickly that a better title might be "The Crisis in the News Industry." Because that is precisely what the issue is. Our goal: to figure out what issues are having such a dramatically negative affect on our industry, then to identify which of our unique skills can help our industry cope and prosper, and lastly to make our skills and value known to those at the top of our news organizations.
A daunting task you might say. One thing I have learned about news librarians over the years is that we are fearless in our approach to solving problems, and these issues are no more fearful than those we faced in previous decades. What is different is the multitude of simultaneous threats to our industry.
Five areas of concern and opportunity were identified over the two-day summit, which will be the cornerstones of our next plan of action:
Archiving
Information Skills Training
Revenue from Information By-products
Information Quality Assurance
Early Radar System (keeping track of changes & trends)
Our next step will require cooperation on the part of all News Division members. You will be asked to fill out a new survey developed and distributed by the University of Minnesota School of Journalism and the Institute for New Media Studies. Please fill out your survey and follow-up with the reporters and managers to whom you send the other surveys in order to ensure better representation this time.
A continuing education program covering the five topics will be held during our annual SLA conference in Los Angeles in June 2002.
The continuing education program will have three parts. Dale Peskin, director of New Directions for News, will give insight into what is happening in the news industry. Kathy Hansen and Nora Paul will have the results of the new survey and will present their preliminary results. The session will conclude with a speaker who will tell us all how to be effective change agents within our organizations. When we return from Los Angeles we will be armed and ready to lead the charge to stability and a new purpose for news libraries in our newsroom.
---
Jody Habayeb is the Archive & Research Manager at The Tampa Tribune/WFLA & Tampa Bay Online in Tampa, Florida. You can contact her at Jhabayeb@tampatrib.com.