Interactive Allegorical Portrait
An Interactive Allegorical Portrait Learning Exhibit on Walker Percy
In the final version of the below mock-up of the Allegorical Portrait, visitors will click on the various icons in the portrait, and a paragraph will appear explaining how each icon is symbolically representative of Walker Percy's thought and themes. For an example of how the visitor will explore, click on the icon for The Moviegoer.
Interactive Allegorical Portrait of Walker Percy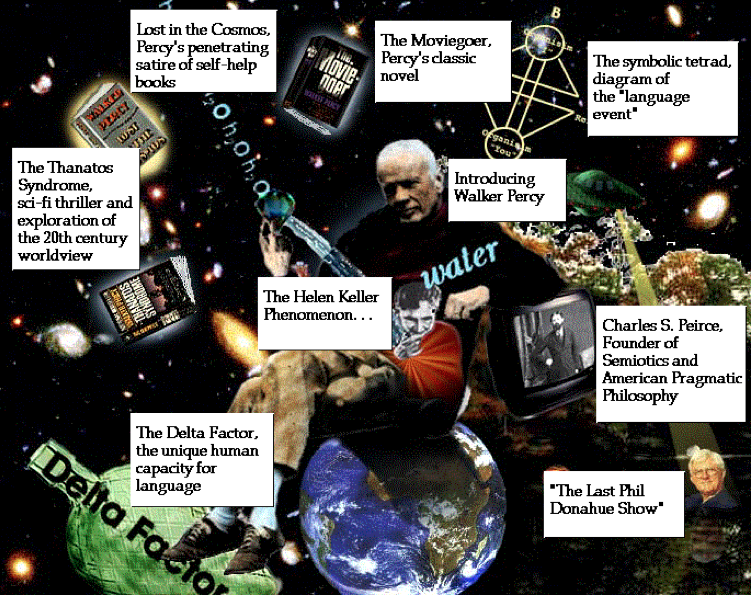 Thank you for keeping Walker Percy from getting lost in the cosmos!
We hope these educational and entertaining exhibits will help to keep Walker Percy's works and thought alive in the public awareness.
Inspired by Percy's book Lost in the Cosmos
Designed by Henry P. Mills and James Janknegt; Art by Janknegt.