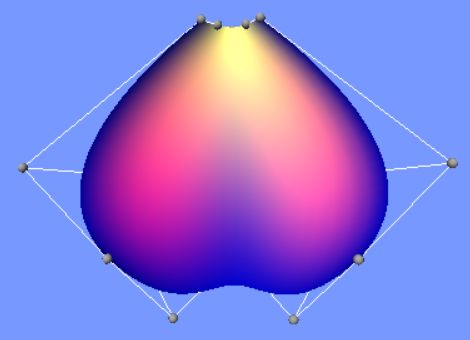 Only one controller (the yellow small cone) yet (in the left or right hand at random).
Press "select" button to move selected (red) NURBS control point.
Press "squeeze" button to move the whole spline patch.
Press Save/Load to save the patch on server (use www.ibiblio.org URL) and your browser local data storage.
Use mouse to control the patch on PC.
ThreeJS are used. See also old WebGL Procedural toy violet.