This page is for lighthouses of the French Southern and Antarctic Lands (Terres Australes et Antarctiques Françaises, or TAAF), a widely scattered collection of islands in the South Indian Ocean. When it was established in 1955 TAAF consisted of several islands in the sub-Antarctic, including the Îles Kerguélen, Amsterdam, St.-Paul, and Crozet. None of these islands have any permanent population but France maintains military or scientific stations on them.
In January 2005 the TAAF office also assumed the administration of several small tropical islands in the waters surrounding Madagascar. These islands, known collectively as the Îles Éparses ("scattered islands"), were previously administered as dependencies of Madagascar and then (after Madagascar became independent) as dependencies of Réunion. All of these islands are wildlife sanctuaries closed to visitors except by special permit. All are claimed by Madagascar.
TAAF is administered from an office in Réunion.
Aids to navigation on these remote islands are operated and maintained by DEAL Réunion, the transportation ministry of Réunion. The French word for a lighthouse, phare, is often reserved for the larger coastal lighthouses; a smaller light or harbor light is called a feu (literally "fire," but here meaning "light"). The front light of a range (alignement) is the feu antérieur and the rear light is the feu postérieur.
ARLHS numbers are from the ARLHS World List of Lights. Admiralty numbers are from volume D of the Admiralty List of Lights & Fog Signals for the Îles Éparses and from Volume Q for the Kerguelens; U.S. NGA List numbers are from Publication 112.
General Sources

Wikipedia's article has a useful map locating the various territories.
Photos posted by Alain Guyomard and Robert Carceller.

Online List of Lights

Photos by various photographers posted by Alexander Trabas. There are separate pages for Île Europa, Île Juan de Nova, Île Tromelin, Îles Crozet, Îles Kerguelen, and Île Amsterdam.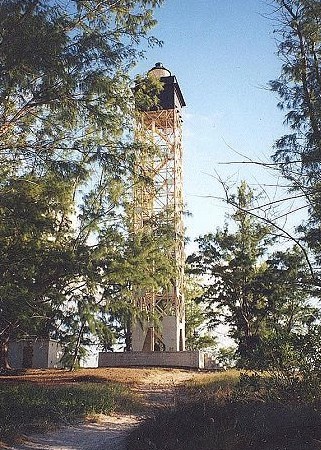 Île Juan de Nova Light
DEAL Réunion photo (no longer online)