Located at the southwestern end of the Japanese archipelago, Kyūshū is divided into seven prefectures. This page includes lighthouses of Fukuoka Prefecture on the northern coast of the island. Western Fukuoka faces northwest on the Tsushima Strait and the Sea of Japan, while Eastern Fukuoka faces northeast on the Seto Inland Sea, which separates Kyūshū from Honshū and Shikoku. In between, the narrow Kanmon Strait connects the Inland Sea and Sea of Japan.
In Japanese, the word for a lighthouse is tōdai or toudai (灯台). The words saki and misaki are for capes and headlands, shima (also spelled sima or jima) is an island, wan is a bay, and kō is a harbor. Lighthouses in Japan are operated and maintained by the Japanese Coast Guard's Maritime Safety Agency. There is at least one Coast Guard Section Office in each prefecture, often two or more. Fukuoka Prefecture has three offices, at Fukuoka, Wakamatsu, and Moji.
Note: Fukuoka Prefecture also has a short southern coastline on Ariake Bay. Lighthouses of the Ariake coast are on the Kumamoto Area page.
A note on the Sea of Japan/East Sea controversy: The Directory takes no side in any international dispute; it makes use of the terminology, names, and spellings as they currently exist in each area covered. The sea between Japan and Korea is called the Sea of Japan on the pages for Japan and the East Sea on the pages for Korea.
ARLHS numbers are from the ARLHS World List of Lights. JCG numbers are the Japanese Coast Guard's light list numbers. Admiralty numbers are from volume M of the Admiralty List of Lights & Fog Signals. U.S. NGA List numbers are from Publication 112.
General Sources

A comprehensive site, although almost entirely in Japanese.
Another site with many photos of Japanese lighthouses, cited below as FOAL.
This site has photos for many lighthouses in this area.
This site has good photos and background information for many of the major lighthouses.
A comprehensive collection of photos of lighthouses in Fukuoka.
This site has many excellent photos of Japanese lighthouses.
This site has numerous photos of Fukuoka lighthouses. Entirely in Japanese, but lighthouses can be located by their JCG numbers.
Photos by various photographers available from Wikimedia.
Photos by various photographers posted by Alexander Trabas. Several Kanmon Strait photos are by Jim Smith.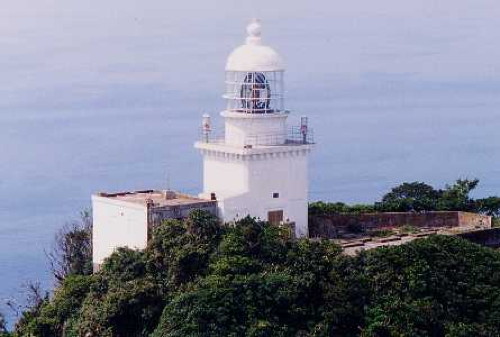 Okino Shima Light, Sea of Japan
Japanese Coast Guard Seventh Region photo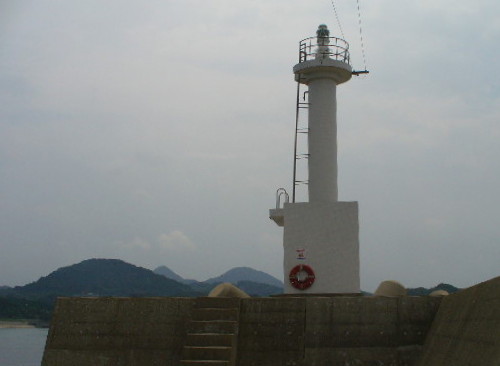 Nishinoura Kō Light, Fukuoka
Japanese Coast Guard Fukuoka Office photo (no longer online)