Hidden in an envelope: an upgrade notification
Yeah, it's that time of the century again, when your friendly university decides you can't have a race with your friends this year to see who can keep their student identification card the longest without replacement or loss. This time welcome to the world of RFID! :) Well, proximity cards, anyway.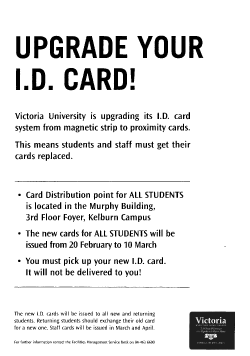 In the meantime, finding out how to build your own proximity card cloner and then use it to actually clone a proximity card (or so the writer claims, anyway) ought to make for amusing reading.