Return to Naval History and Heritage Command home page.

Return to Online Library listing


DEPARTMENT OF THE NAVY -- NAVAL HISTORY AND HERITAGE COMMAND
805 KIDDER BREESE SE -- WASHINGTON NAVY YARD
WASHINGTON DC 20374-5060
What's New in the Online Library of Selected Images?
This page provides links to recently posted Online Library entries.
This represents the first Online Library "What's New" report in a good, long while and will only cover a fraction of the progress made since then. In future missives of this series we may reach back in time and list other new(ish) materials that our patrons may not have yet discovered.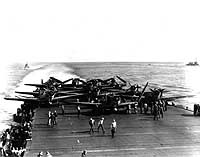 Ever since the Naval Historical Center's name was changed to Naval History and Heritage Command at the beginning of December 2008 we have been diligently altering the name on those presentation pages that have received content changes or other revisions. Among the presentations recently updated, generally to a modest extent, are those dealing with the June 1942 Battle of Midway, whose 67th anniversary takes place on 4-6 June 2009. The original Midway pages are ten years old, and included obsolete HTML coding that is no longer compatible with some Internet browsers, so the revised versions should prove beneficial to some users.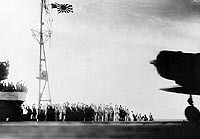 Also "modernized", though with little change in actual content, is our presentation concerning the 7 December 1941 Pearl Harbor Raid. This subject is far-and-away the most widely viewed component of our Internet presence, attracting (even in a "slow:" month) more "visitors" than pass through our Washington Navy Yard offices in a couple of decades.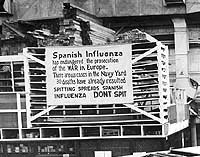 Since, unfortunately, the subject of flu pandemics is once again in the Public mind, we have also updated the Online Library's three-year-old page (itself inspired by the avian flu that then threatened the World) on the Influenza Epidemic of 1918. In addition to its pictures, this presentation also features introductory text, source notes and links to other resources that provide a good overview of this great tragedy, which struck during the final months of World War I, adding significantly to that conflict's already immense contribution to human misery.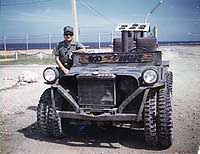 Three new "albums" have made their Online Library debuts in the past few months. First out of the gate was Robert H. Helm's collection of views related to the World War I transport Powhatan, in whose crew Mr. Helm served in 1919. A much smaller collection concerns the Dutch cargo ship Soestdijk, which served in the U.S. Navy during 1918-1919. A third collection, that of Captain William J. Longhi, covers facilities and activities at Naval Communication Station, Cam Ranh Bay, Republic of Vietnam during the late 1960s and early 1970s.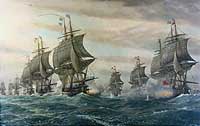 Those who like their photo reproductions really, really "BIG", the Online Library has a new feature that may represent a source of delight. Though its content list is presently rather small, and will grow but slowly due the the immense amount of work involved in cleaning and preparing images, this High-Resolution JPG Images category promises to provide easily downloadable images suitable for reproduction and exhibit.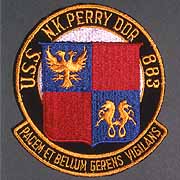 Finally, a few new ships have joined the Online Library "fleet". Among these are the destroyer Newman K. Perry, which served the U.S. Navy from mid-1945 until 1981, then spent another seventeen years in the Republic of Korea's navy. There are also three World War I era cargo ships: Gulfport, Kittery and Newport News.
P.S. As a matter of probable interest to many of our users, the Online Library has now been largely restored to the status quo ante- where it's larger "non-NH series" JPG images are concerned. All those National Archives (etc.) images that we had online until late August 2008 are once again available at the click of a mouse. It's been an unpleasantly long wait, but we're back to where we wanted to be all along!
1 May 2009
For "What's New?" entries posted earlier than the oldest entry on this page, see:

Note: There were no "What's New" reports prepared during 2007 and 2008;

Archive of Older "What's New in the Online Library of Selected Images?" -- Entries posted in 2006;


Return to Online Library listing.
Page made 1 May 2009