The Music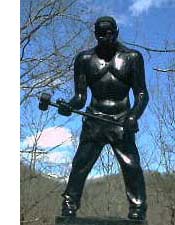 Hear John Henry Music

View John Henry Sheet Music (from the Max Hunter Collection)

He's a hero to Woody Guthrie, a warning to Mississippi John Hurt, an inspiration to the chain gang. From verse-to-verse, generation-to-generation, the story changes to suit the singer. The name and steel-driving solitude stay the same.