First Beef Ribs
January 10, 1998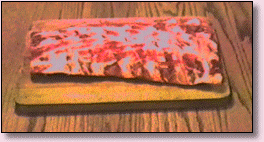 A rack of "nekkid" beef ribs before being rubbed .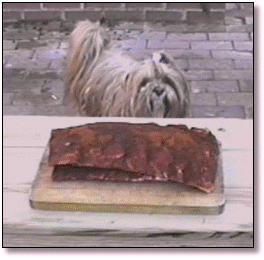 Beauregardless, the relentless Barbecue Dog, eyes a couple of racks of beef ribs. These had been previously rubbed with the Missouri-style "Barbecue Rib Rub" from Chris Schlesinger's book, The Thrill of the Grill.



A brace just underway in Wilber.



Done after 4 hours. The sugar in the rub produces a dark appearance during cooking.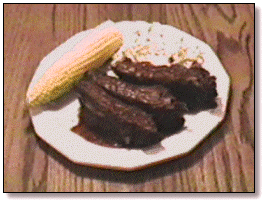 Topped with a vinegar-and-tomato-based finishing sauce containing more of the rub, the ribs are served with slaw and corn on the cob.