Wilberfest 98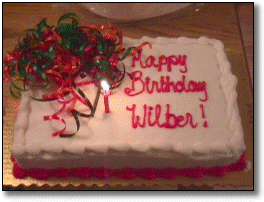 Wilber's First Birthday Party
October 17, 1998

Press here for the mug shots!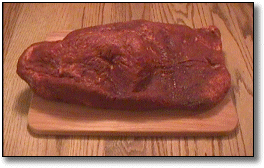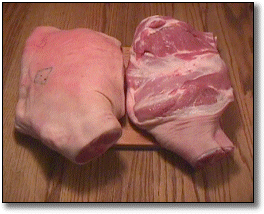 A rubbed beef brisket from Texas (above) and a pair of pork shoulders from North Carolina (below) were cooked along with 8 racks of ribs, a mess of chicken wings, a pork tenderloin, and - before everything was said and done - a peck or so of oysters from New Jersey!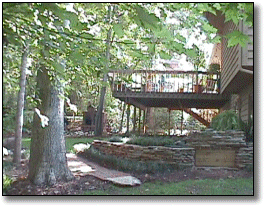 Under way (above) over hickory coals in the early morning hours. A few pit pros (below) keep an eye on Wilber at work in the afternoon.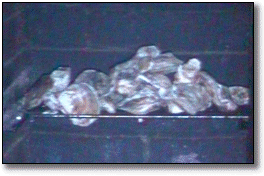 Yes, Virgina, those are oysters!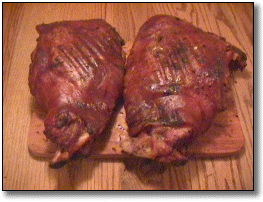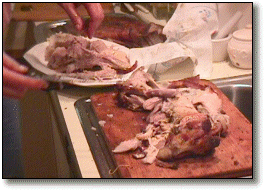 A nice pair of barbecue shoulders just out of the pit (above) ready for pulling (below).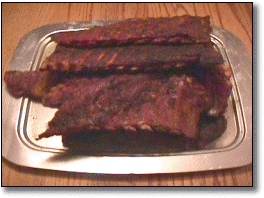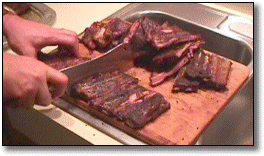 And some ribs, too.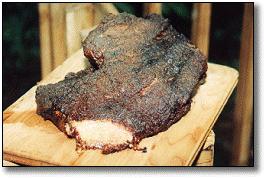 The brisket with a little "sample" missing out of the corner!