Wilberfest 98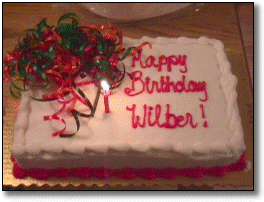 Wilber's First Birthday Party
October 17, 1998
Press here for the food shots!

Photographs on this page are courtesy of Roy Young.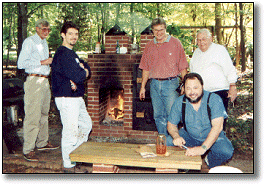 Rocky Hurley demonstrates his oyster shucking technique while Dan Gill (far left) stands his distance.




"Hey! When's the food gonna be ready?", Tetley wants to know.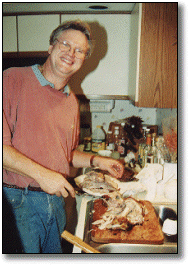 "I'm working on it already!".
(Pulling pork.)



Rocky "shares" a sample of brisket with the ladies.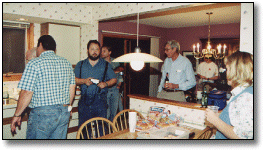 The crowd always ends up in the kitchen!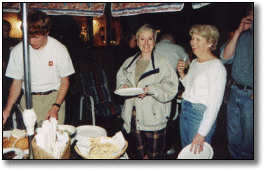 Waiting in line.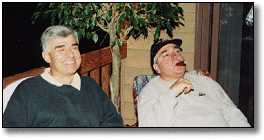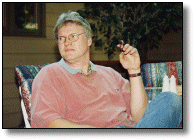 Out of experience, Dave knows to keep a watchful eye on "WilberBuilders" Talbeau and Tetley late at night.