By Ashley Melzer • Photos by Ash Crowe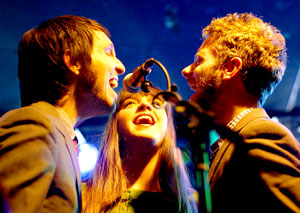 "Big Star's Third," a live recreation of Big Star's Sister/Lovers record, which debuted at Cat's Cradle in December, is coming to UNC's PlayMakers Theatre on Feb. 15 for an acoustic encore. The performance, like the first, will be a faithful recreation of the album, with the original string and wind orchestrations – formerly regarded as lost or destroyed – intact.
Though the cast for the PlayMakers encore is yet unknown, it promises to reunite most of the original participants from the sold-out December debut, which featured the likes of Big Star original Jody Stephens, Mitch Easter (Let's Active), Chris Stamey (the dB's), as well as members of Lost in the Trees, the Old Ceremony, Megafaun, The Love Language, The Rosebuds, the N.C. Symphony and many more.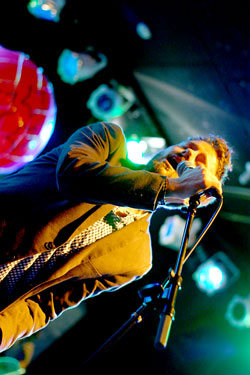 The event will be preceded by two special presentations on campus: The first, "The Search for Blind Lemon: Jim Dickinson's Legacy," will be an exploration of the legacy of Jim Dickinson, the producer of Sister/Lovers, as led by Steve Weiss, director of the Southern Folklife Collection; the second, an interview between "Big Star's Third" organizer Stamey and Ardent/Big Star's Stephens and John Fry, via Skype.
"Big Star's Third's" fun doesn't stop there though. Cast and crew will next be taking the show to New York on March 26. There, Tift Merritt, Matthew Sweet and Norman Blake (Teenage Fan Club) will join in (with the rumor mill hinting that Ray Davies might make appearances too). From there, an untold mix of musicians will take the show on the road for engagements across the country that will be filmed for the upcoming Danielle McCarthy and Drew DeNicola documentary film Nothing Can Hurt Me: The Big Star Story, slated for a 2011 release.