Elton John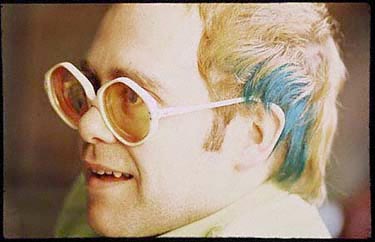 These unpublished photos were originally commissioned by the UK edition of Rolling Stone to accompany "The Rolling Stone Interview: Elton John by Paul Gambaccini" which was published in August 1973.
I arrived at Elton's Virginia Water home while Paul and Elton were still making their way there from the center of London in Elton's Rolls Royce. Mrs. Dwight dusted me down and made me a nice cup of tea and continued dusting the gold discs in the bathroom while Mr. Dwight, dressed in mechanics' overalls, cleaned the swimming pool.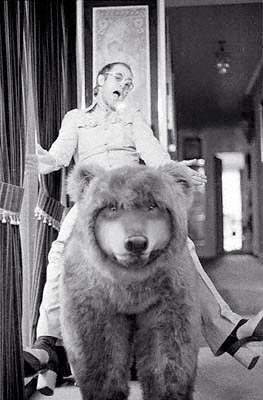 As soon as they arrived Mrs. Dwight dusted down both Paul and Elton until she spotted the small package in Harrods wrapping that Elton had under his arm.
"What have you gone and bought now Reg?"
"I told you the accountant told us to spend money Mum! It'll only get taxed if not, anyway, it's only a little Rembrandt sketch, cheap at £18,000!"
"Oh well, I suppose I'll find somewhere to put it", sighed Mrs. Dwight, unwrapping the Rembrandt, and dusting it.
"... I've no idea where exactly though, the bathroom's already full of your gold discs."
I smile to myself when I recall how things were when he talked to John Coleman in his interview with Friends magazine some 3 years earlier and how prophetic John's comments have proved to be with the passage of time.
Text & Photos Copyright © Phil Franks 2000
Now go see Philm Freax: Friends/Frendz: Elton John - The Radio One Hype including more unpublished photos of a bearded Elton John!

Philm Freax | Friends | Phil Franks | Guestbook | Links | What's New