This page was originally created and written in 1996. Since Jon Goodchild's passing on Saturday 5th. June 1999 this web page is dedicated to his memory. Because without him none of this would have been. . .


The Yes Album Sessions
Jon Goodchild was in London taking some time out from his regular job as Art Director at Rolling Stone magazine in San Francisco to play at Associate Editor of Friends magazine. Talent, artistry and above all workmanship oozed out of that guy. He was always a real gent to work with, he gave me a very warm welcome to San Francisco, and graciously invited me to stay at his house there when I visited the United States later that year.
Jon had mentioned that although David Bailey had worked on their previous sleeve, Yes, whose new sleeve he had been commissioned to do, had asked for me to do the photography for the new one. I'm inclined to believe now that it was probably more due to a suggestion that Jon may have made, rather than any fans I may have had in the band, but it felt good, and like everything in the music industry it had to be ready yesterday.
First thing was to start, so I spent several nights hanging out at Advision Studios taking photos at the recording and mixing sessions. I must have heard "Starship Trooper" at least 50 times but I still enjoy listening to it to this day. The big problem was the lighting at the studio, the fluorescent tubes turned everything green on film, and try as I would I could not succeed in correcting it with filters, but I didn't want to annoy people by using flash.
So I tried shooting some stuff at The Lyceum during the sound checks and back-stage in the afternoon. At least I had some control over the stage lighting while that was happening. That was OK but we still needed something strong for the front and back sleeves. Man, how I preferred working in black and white!
Jon had an idea that required a studio, and I hate working in a studio!
The entire session was a shambles. Jon had drawn up a shooting script and we had hired a studio because I always worked with available light so I didn't have one of my own. My good friend Sam Sawdon, who did that photo of Frank Zappa sitting on a toilet, loaned me his. Jon's plan required lighting a pair of Marshall amplifier and speaker stacks with the backs of the stacks towards the camera showing the stencilled "YES" and the band posed in front. Jon, Sam and I checked and rechecked the electronic flash and then checked it again while we waited for hours and hours, and then some.
The band finally showed up, and promptly told us they had literally 30 minutes before they had to leave, to go to that night's gig, miles away and hours up the motorway. They'd arrived late due to them having suffered a car crash the night before on the way back from their last concert, and had been at the hospital getting Tony Kaye's leg put in plaster. Murphy's Law once again reminded us that if something can go wrong it will; incredible as it may sound, we simply could not get that flash to even glimmer or spark. So, we bundled everyone into three taxis, and went to my place in Portobello Road, 5 minutes away.
In the taxi I asked Goodchild, "Wadda-we-do-now man?", he just said, "Improvise!" Jon was always was good with one-liners, so I just jammed a thousand watt photoflood light bulb into the single ceiling light in my kitchen, and hung a polystyrene head, which I'd picked up from the gutter as we got out of the taxis, with fine fishing line, loaded the camera with some infrared film that I had meant to play around with sometime, and said, "Nothing ventured nothing gained."
Before finishing the roll of film I set fire to the polystyrene head and got some shots that I really liked with molten blobs of flaming plastic captured in mid-air, but I think for some reason the band felt they were too weird to use.
Anyhow, what saved the day was Jon Goodchild's design skills and imagination, it was possibly the most disappointing result I've ever had from a commission but the final result worked, although with all the best will in the world it was nothing like what we'd planned.
Mankind's history is made of unforeseeable moments like those, and how we deal with those moments. Necessity, of course, being the mother of invention.
Text and original images Copyright © 2021 Phil Franks, All Rights Reserved.

The Yes Album
(Atlantic Super 2400101)

Side one:
1. Yours is no disgrace/Yes
2. The Clap/Howe*
3. Starship Trooper:
a. Life seeker/Anderson
b. Disillusion/Squire
c. Würm /Howe

Side two:
1. I've seen all good people;
a. Your move/Anderson
b. All good people/Squire
2. A venture/Anderson
3. Perpetual change/Anderson/Squire



Personnel:

John Anderson: vocals/percussion
Chris Squire: bass guitars/vocals
Steve Howe: electric & acoustic guitars/vachalia/vocal
Tony Kaye: piano/organ/moog
Bill Bruford: drums/percussion
Recorders on "Your move": Colin Goldberg
Produced by Yes & Eddie Offord
at Advision Studios, London
Autumn 1970
Engineer: Eddie Offord
Co-ordination: Brian Lane
Thanks to Tom Dowd

* Recorded live, Lyceum, London



All songs by Yessongs Limited

Photography: Phil Franks & Barry Wentzell
Design: Jon Goodchild

Buy The Yes Album [ORIGINAL RECORDING REMASTERED], featuring this and more unpublished photos from the sessions, in association with Amazon.co.uk.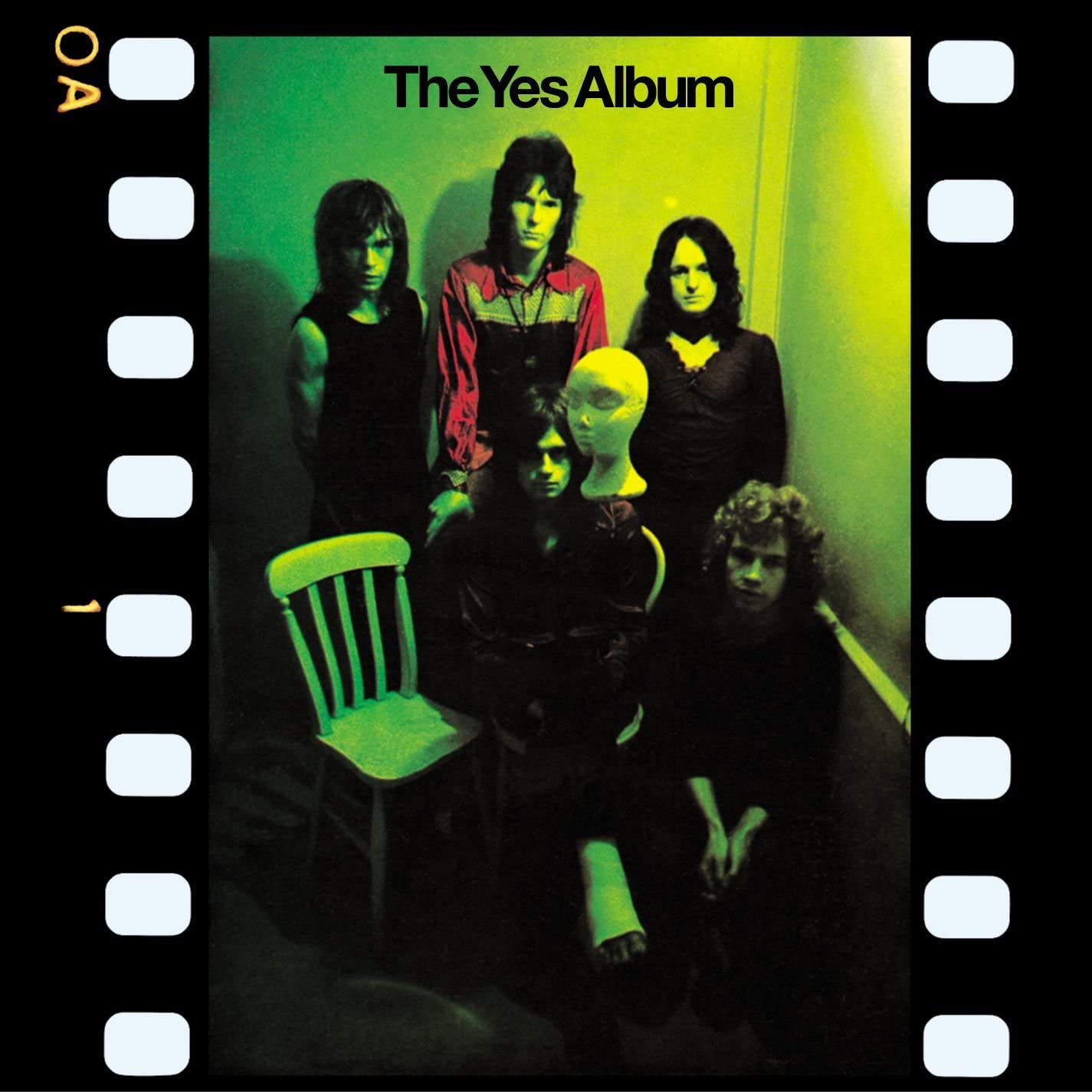 Philm Freax | Friends | Phil Franks | Guestbook | Links | What's New