New members introduce themselves

Robby Grant
I have been a member of the News Division in the past when I worked at Maclean's and The Financial Times here in Canada. I have been working for the last seven years for an investigative company which has recently been taken over by Kroll Associates. I have decided to rejoin SLA to keep on top of new information sources and I know that if anyone knows where to find information, it is news librarians.
---
Joel Minion
Librarian, Pacific Newspaper Group
Vancouver, British Columbia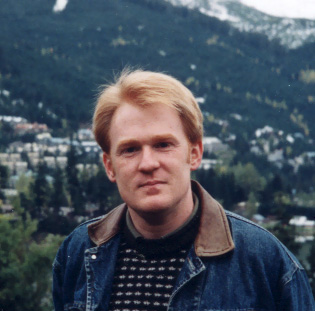 No one is more surprised to be a member of the SLA News Division than I am.
I completed my MLIS degree in 1993 at the University of Western Ontario, and subsequently went to work in the public library sector. A couple of years later, realizing that this career path was likely to become largely administrative, I resigned and moved to Vancouver.
There I became a freelance/contract librarian for a wide variety of projects connected to the arrival of the Internet in public and special libraries. For over four years, I had a hand in everything from delivering training workshops, to developing Web sites, to coordinating a Web-based distance education program. All in all, it was a great and varied experience.
But by mid-2000 I knew I needed to try something new. When the librarian position came up at the Pacific Newspaper Group, I hesitated about returning to an employee status again, but applied anyway. Right through the interview process, I was very unsure about such a change. Then I had a tour of the newsrooms and knew that I had finally found a purpose for all of those bits of trivia I'd stored in my head for years.
Three months on and the job is terrific. This position involves three main activities: reference for the newsrooms, management of our contributions to the Infomart Dialog database, and staff/newsroom training. My biggest hope now is to know the answer to a question posed on the News Division listserv.
---