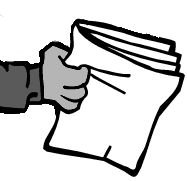 Why is this paper different from other 'progressive' papers in this area?
Communities underserved or maltreated by the mainstream press--such as low income communities--can do more than "receive" more relevant writing about them. With the Prism, people can produce their own news and views.
The Prism is totally volunteer run. For each issue you can help recruit and edit articles, layout the pages in a visually interesting fashion, get advertisers or donors.
The Prism's purpose is to address the important social and political issues of all progressively oriented people in the area. We aim to serve communities of interest in our area.
If 'we'--the people who produced this issue--are not successful in reaching out to all area communities, it's not because we don't want to. It's because 'we' need you. The paper is put out mostly by a 'core' staff. To get better, you have to help us.
Here's how: