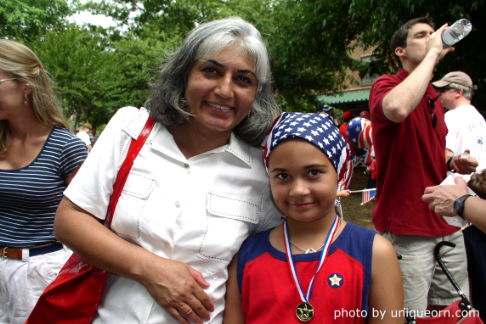 Sima Fallahi and her daughter Leila
(photo courtesy of Carrboro.com)
Word from friends of Sima Fallahi, the Iranian woman who was arrested on immigration charges after living in the U.S. for two decades, that she'll be released. Could be any day now according to an e-mail sent to friends and the media this morning. She'll have to agree to appear in court in Atlanta, but her case is moving along. Previously at The Mill.
Carrboro.com's Sima page has the background and how people can help.
From Kathleen Barton this morning:
The lawyers are very optimistic that Sima's case will be reopened and that she will be granted political asylum, and eventually a green card.
Sima also has a court date in Atlanta on Feb 28. We will accompany her there.