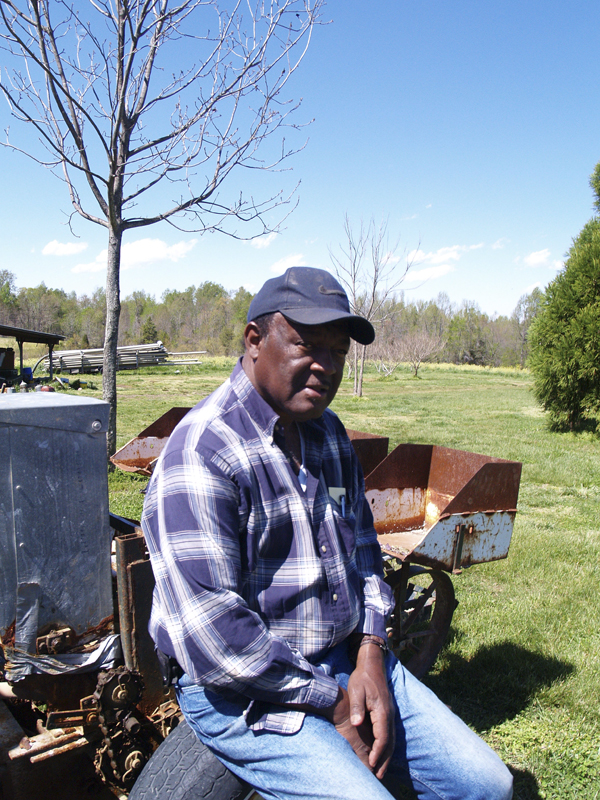 Where can you ride the Eggmobile or the Mulchmobile; buy fresh produce, meat and cheese; learn about sustainable farming; or see cows, fainting goats, ducks, llamas, donkeys, sheep and even UNC mascot Rameses? The answer, of course, is the 13th annual Piedmont Farm Tour, sponsored by the Carolina Farm Stewardship Association, on Saturday, April 19, and Sunday, April 20.
Thirty-five local farms will open their doors to the public from 1 until 6 p.m. on both days, giving visitors a chance to see working organic farms that produce fruits, vegetables, flowers, wine, fabrics, meat, eggs, milk and other dairy products.
The tour is broken down into three regions to help people visit as many farms as possible. Maps and buttons are available at Weaver Street Market, Fifth Season Gardening Co., Maple View Ice Cream Store and Niche Gardens. Maps point out kid-friendly stops, lunch or snack stops and restrooms.
Children are encouraged to come, but not pets. Bring a cooler — eggs, cheese, meat and other farm products will be on sale. Visitors are reminded not to enter private homes or visit farms after 6 p.m.
There will be a kick-off event on the lawn at Weaver Street Market on Thursday, April 17 from 6 to 8 p.m. Listen to live music, talk to people from the CFSA and the Sustainable Farming Program and taste wines from vineyards on the tour.
In addition, running through April and May is a juried art show called Local Farms/Local Art with farming-inspired painting, drawing and photography by 26 North Carolina artists.
Buttons for admission to the farms on the tour are $25 if you donate in advance, $30 once the event starts or $10 per farm without a button. Bicyclists are encouraged to come; two bicyclists can tour on one button. All donations are tax-deductible and benefit the CFSA. Volunteers can tour the farms for free. Contact volunteer@carolinafarmstewards.org for more information on volunteering or call the CFSA main number at 542-2402.