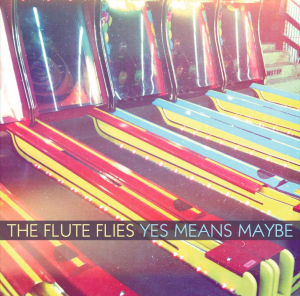 "We hate cancer. We love music," or so goes the bio for The Flute Flies, a super group of local musicians Ivan Howard, Zeno Gill and Reid Johnson. The band formed with the sole purpose of writing and releasing music to raise cancer research funds in memory of their dear friend Cy Rawls, a much missed local music fan who lost a battle with brain cancer. The fight and music live on with the band and at Cytunes.org a place to download songs and learn more about the research the proceeds support.
With a brand new debut full length, Yes Means Maybe, just released, The Flute Flies have already proven themselves exemplary members of the local music community. See how they fare with our five questions after the jump.
1. If your band were a casserole, what kind would it be?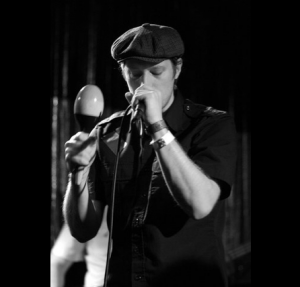 Ivan: A magic ocean casserole. Filled with all kinds of underwater creatures and magic shells. The crust of the casserole would move like the waves on the sea with little tiny seahorses surfing on pieces of dried out crust
Zeno: A spicy soufflé. And banana pudding, with meringue, for dessert.
Reid: Something off of that chef show Chopped where they have random ingredients & the people put them together at random & make something badass.
2. Where do the proceeds for Flute Flies' music go?
Ivan: 100% of anything donated toward our project goes to www.Cytunes.org in honor of our friend Cy and to do the tiny bit we can do to help fight cancer.
Zeno:The money will go to cytunes.org, then to the Preston Robert Tisch Brain Tumor Center at Duke.
Reid: What they said.
3. Describe the drive behind this music.
Ivan: We are all three really great, old friends. It started off just as a fun experiment for an exciting cause and we decided it was so rewarding for us personally that we, just the three of us, would keep doing it in our secret lab in Durham until we had enough songs to show our friends with which we could keep Cy's name in our minds and to hopefully contribute to someone else fight in some way.
Zeno: Our friend Cy Rawls, who was probably the greatest music fan in NC, got cancer, so, like many musicians around the Triangle, we rallied to show support. We each wrote a song then recorded the three songs as a group and put them on CyTunes,org to raise money for hospital expenses. After Cy died, we decided that we should write and record enough songs to make a whole record in Cy's memory. All along, we planned on giving every penny to the fight against cancer. It was an extremely rewarding and enjoyable process, and we thought about Cy the entire time.
Reid: We love Cy, and we love playing music together. To do it in memory of such a great guy gives this project a fearlessness that you don't get otherwise.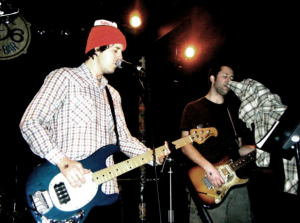 4. Who/what might be a few inspirations or influences that would really surprise people?
Ivan: Since there are three different song writers, this list could go on for days, but for me, I was inspired by Reid and Zeno. They are both great songwriters and I was just happy to put my two cents into their songs. I remember playing Motown drums and piano leads while thinking about Sade and Swervedriver guitar parts if that makes any sense.
Zeno: Ivan, Reid, and I probably have some similar influences. And I think that we've all influenced each other a bit. Some personal influences that probably aren't surprising that come to mind are Bob Welch, Levi Stubbs, and Sandy Denny.
Reid: I've known these guys for so long I'd be an idiot if I didn't say that they weren't influences. Also Jodeci.
5. What did you dream of being when you were a kid? (How 'd that turn out?)
Ivan: A professional basketball player. It didn't turn out as planned, but I had some really fun times playing basketball and it's still my favorite thing to do. I once scored 32 points in the Dean Dome for the Junior College I played one year at. I know, total Uncle Rico moment. But the home cooking refs for UNC threw the game in the first overtime so UNC would win. I'm still pissed about it!! Maybe folks listening to and contributing to www.cytunes.org will ease the pain a bit…
Zeno: I dreamed of being a kid. And my dream came true. I've also wanted to be a father for a long, long time. That one turned out well too.
Reid: I dreamed of flying. I can buy plane tickets for way less than they're worth.
– – – – – – – – – – – – – – – – – – – – – – – – – – – – – – – – – – – – – – – – – – – – – – – – – – – – –
Check out Cytunes.org to download The Flute Flies and many other bands whose music goes to support cancer research. And, by all means, give the guys a high five when you see them.