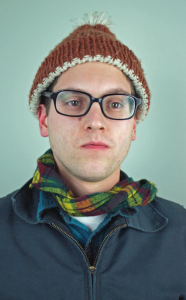 Christopher Bell's band requires more focus and discipline than the average rock show, at least the members are nice about it… Oh right, he's the only one. With an electric cello, a keyboard, a suitcase for percussion and a knack for beat boxing and pedal effects, Bell's one-man band is its own special exercise in performance and the reaches of pop.
Bell can juggle rhythms and keep up the pace, but can this mad musician handle five hard hitting questions? See for yourself after the jump!
1. If you band were a city, which would it be?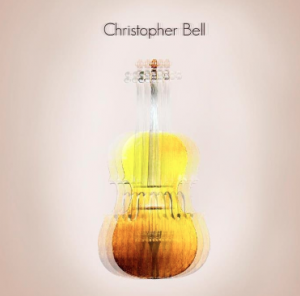 I'd be Ithaca, NY. A mix of many things, quaint city, countryside near by, a town of intellectuals who can also cut a rug. You have to be able to cut a rug.
2. What was the moment you decided there was something about this music that needed to be shared?
My music? well, my ego is astounding. Really, I just wanted to make people laugh, cry, think a little bit.
3. Describe the pressures/pleasures of playing in a one-man band.
The great thing about being the only one in the band is
1. no one tries to steal my girlfriend
2. no complaints about where we sleep
3. my choice in audiobooks is never suspect to criticism.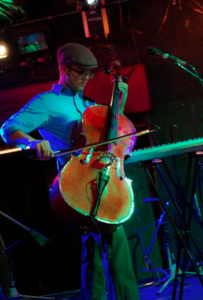 4. Who/what might be a few inspirations or influences that would really surprise people?
Over the last few years I'd say my biggest influences have been Randy Newman, Prince, Taylor Swift and Paul Simon.
5. What did you dream of being when you were a kid? (How 'd that turn out?)
I went through a few phases. I always wanted to be an Astronaut, but as that seemed pretty hard I went through some other phases: magician, actor, and even dare I say, ventriloquist.
– – – – – – – – – – – – – – – – – – – – – – – – – – – – – – – – – – – – – – – – – – – – – –
Keep your eye out for your next chance to hear Bell in action. And, by all means, give him a high five when you see him!