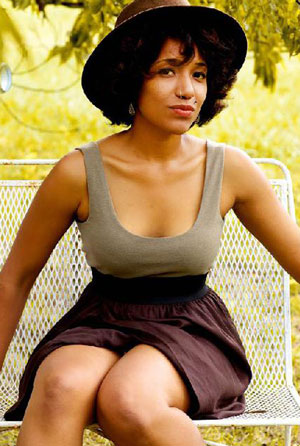 Take a listen along the spectrum of rock, R&B and jazz and you will stumble upon jam-band Jo Gore and The Alternative.
These North Carolina artists will be performing part of their second album, The Herstory of Josephine Gore/Return of the Articulate Kinsman Vol. 1 – to be released Sept. 19 – on Thursday, Sept. 26 at Cat's Cradle.
Band members include Jo Gore (vocals), Bakru Hunsel (drums), Weldon Kollock (trombone), Bo Lankenau (harmonica/songwriter), Kip Perry (bass), and Chip Newton (electric guitar).
Gore's vocals are rooted in the depths of soul and field hollerin'. Her vibrato and interpretation of melody is reminiscent of the great jazz stylists of the '50s and '60s. Backed by a band full of gospel rock and rollers, Gore creates a distinct sound like no other.
Get there early to support original local talent and catch wondrous opener the Lizzy Ross Band. Get ready to jive the night out.
The doors open at 7:30 p.m. and the show starts at 8:30. Tickets are $10 in advance and $12 the day of the show.