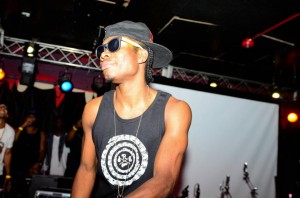 Rapper, producer, all around whiz Toon is here to make you move. This hip-hop head with a love for electro-pop sounds discovered his love of music while studying at Durham's School of the Arts. He's stuck around Durham, honing his skills and often performing alongside his friend and fellow artist The Real Laww. His new album, L.D.O.C. is available now at ProfessorToon.bandcamp.com, on iTunes, and other media.
With a clever flow and a crafty sense of humor, Toon's music is liable to make you smile, but can he answer our five questions? See for yourself after the jump.
1. If your music were a television show, which would it be?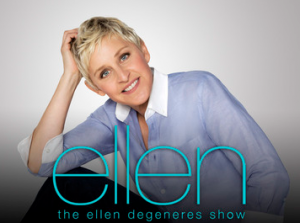 It'd have to be the Ellen Degeneres show. Seriously. They have so much in common: her show involves lots of dance and movement, there are a few serious moments sprinkled here and there, she is usually giving something away for free or to a charity, she has lots of cool guest appearances, and no matter how long her show is on the air, it remains relevant.

2. When did you start to think music might really work out as something more than a bedroom hobby?
Last year is when it really hit me. It was the night of the first show I ever crowd surfed. lol.
3. Describe your ambition.
To be on tour! My main ambition is to be known best for my talents and personality. To make it for people who've been through what I've been through that don't have the voice to share their story. To build a stable career with music and make sure that career has longevity and is consistent enough to buy Cheetos puffs whenever I want, because today I couldn't buy any Cheetos puffs. 🙁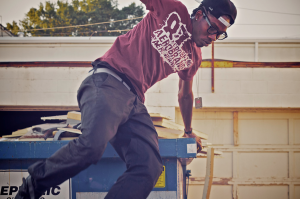 4. Who/what might be a few inspirations or influences that would really surprise people?
Production wise, people may be surprised that I draw inspiration from Mike Posner. His synths are genius! Also, Lmfao and Owl City. As for songs, I first started writing songs in the bathroom. Something about the exhaust fan calms my mind. Even though my music doesn't have many sexual references, I'm inspired by sex. The rhythm, the loud silence of it. It's strange.
5. What did you dream of being when you were a kid? (How 'd that turn out?)
I wanted to be a star when I was young, but I can't retain enough gas for that! lol.
Maybe an athlete, but who doesn't. Idk.
I had a lot of nightmares as a kid, so I'm happy to just be alive and doing what I love!
P.S. Hey TinyToon.
– – – – – – – – – – – – – – – – – – – – – – – – – – – – – – – – – – – – – – – – – – – – – – – – – – – – – –
Keep an eye out for your next opportunity to get schooled by Professor Toon. And, by all means, give him a high five when you see him!