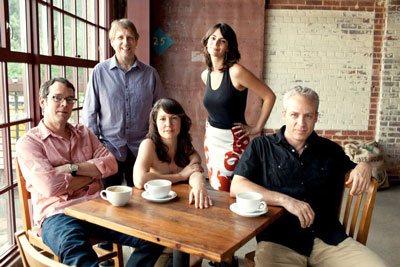 Full Steam Ahead: A Benefit Concert for North Carolina Rail-Trails will be held at The ArtsCenter on Saturday, Sept. 8.
This two-part benefit features singing, dancing and must-see local performances along with a silent auction that will make for quite an entertaining evening.
N.C. Rail-Trails is a land trust specializing in preserving railroad corridors for use as public trails and greenways. Rail corridors are usually wide enough to accommodate many different types of trail use, from biking and dog-walking to horseback riding. Just as trains went from one community to the next, so does the rail-trail, creating a natural link between communities.
A trio of artists from Elon University will open the evening with historical N.C. ballads and dance, taking the audience down memory lane. Then the Mary Johnson Rockers and the Spark will light up the stage with their indie-folk country rhythms. Johnson's soft twang and impeccable harmony will make you a fast fan.
The benefit kicks off at 7 p.m. with the silent auction. Single admission with one drink ticket is $15 and $20 with two drink tickets. Come out to support and celebrate an important community organization.