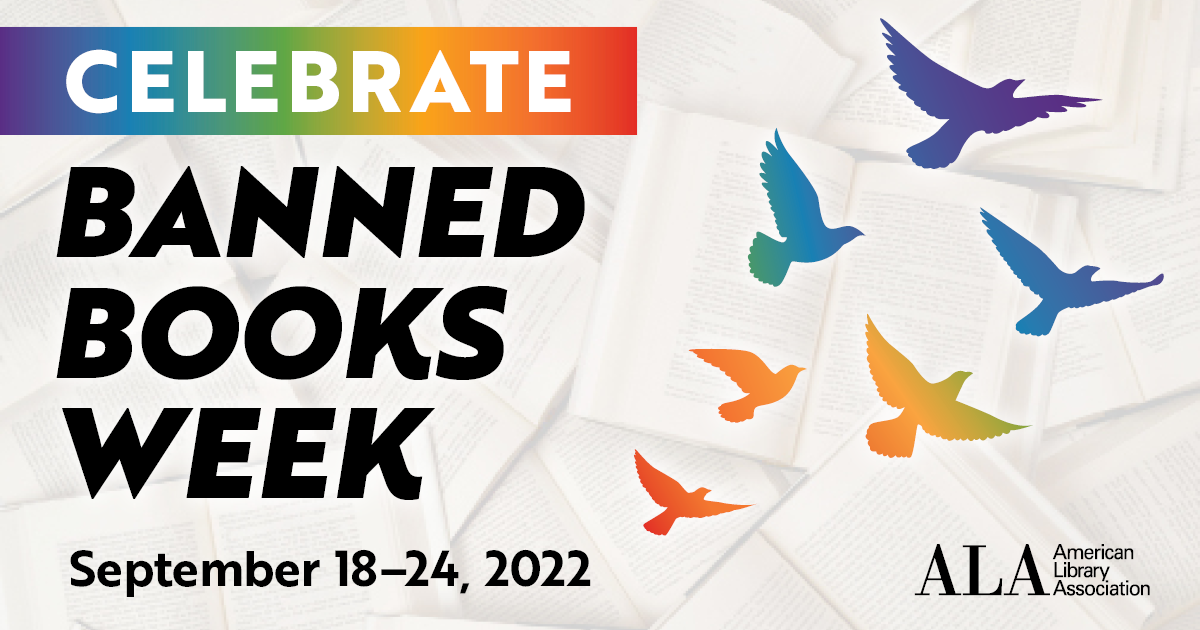 This year, Banned Books Week is September 18 – 24. Hosted by the American Librarian Association, this event celebrates the freedom to read and brings attention to current censorship efforts that exist in schools and libraries across the United States.
Why are books banned or challenged?
Book censorship occurs when groups or organizations limit access to materials they deem too unorthodox or inappropriate to be circulated. It is common in public schools and libraries where children are the target audience. According to the ALA, books have been challenged or banned if:
the material was considered to be "sexually explicit"
the material contained "offensive language"
the materials was "unsuited to any age group"
The Library Bill of Rights states "librarians and governing bodies should maintain that parents—and only parents—have the right and the responsibility to restrict the access of their children—and only their children—to library resources." Banned Books Week aims to promote controversial books and ensure students' right to intellectual freedom!
Reading challenged and banned books with ibiblio
Classics and new publications alike can be targeted by censorship efforts. ibiblio provides access to many challenged and banned literary classics, such as the books listed here provided by Project Gutenberg!
The Great Gatsby by F. Scott Fitzgerald
The Jungle by Upton Sinclair
The Awakening by Kate Chopin
Ulysses by James Joyce
The Sun Also Rises by Ernest Hemingway
The Call of the Wild by Jack London
To learn more about censorship and banned books, check out the Banned Books Week 2022 website and view more frequently challenged books on this page from the American Library Association.