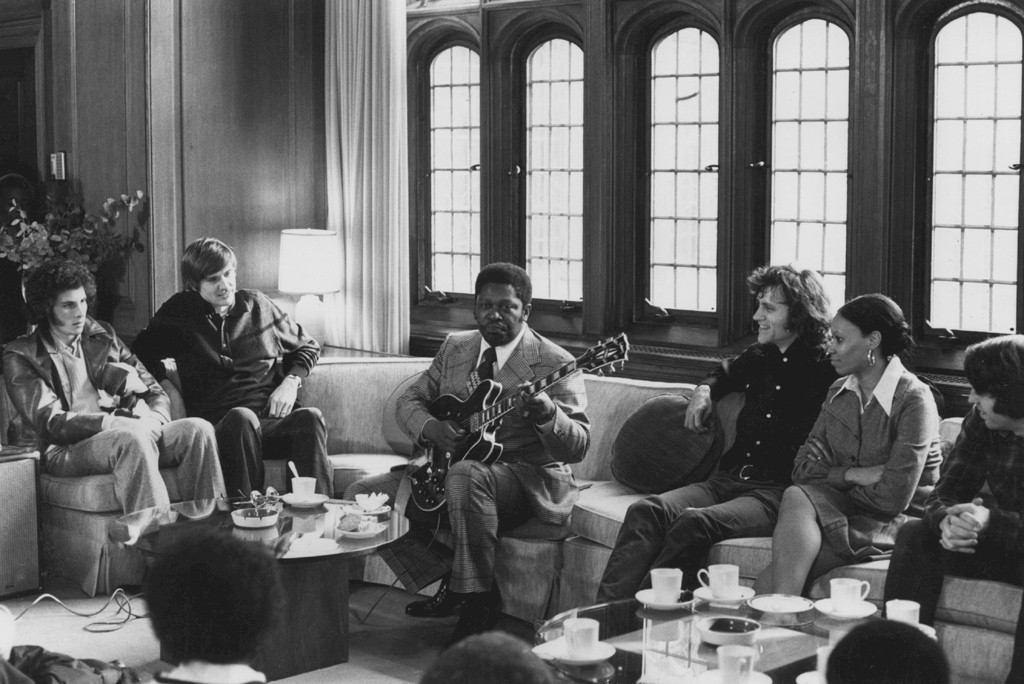 On May 14, 2015, BB King left this world of sorrow and pain and — thanks in part to his musical legacy — this world of passion and hope. BB and the blues are featured in Bill Ferris' 1975 documentary on the ibiblio-hosted Folkstreams.net site:
Give My Poor Heart Ease: Mississippi Delta Bluesmen
Give My Poor Heart Ease is one of a series of films made in Mississippi in the mid 1970s by William Ferris and the Center for Southern Folklore and produced in association with Howard Sayre Weaver. This field work is the basis for Ferris's 2009 book Give My Poor Heart Ease: Voices of the Mississippi Blues.
More of BB can be found at the BB King Archive student produced site (also on ibiblio).
To read more about BB, see the Project Gutenberg Self-Publishing Project biography — sourced from the World Heritage Encyclopedia.
Thanks for the Blues, BB.