Friday, May 1st, 2015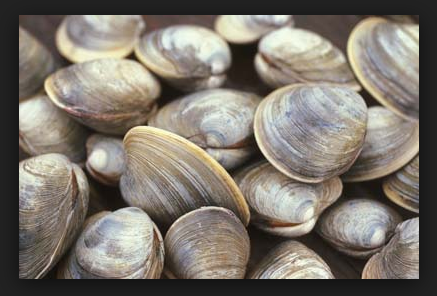 Francis D. Henry wrote the "Old Settler's Song," or "Acres of Clams" around 1874. Set to the tune of "Rosin the Bow," it was thought to be the state song of Washington according to the The People's Song Bulletin until it was decided the lyrics were not dignified enough.
I learned "Acres of Clams" at the Old Town School of Folk Music in Chicago around 1957 and found it recently in a book from the school.
Lyrics:
[E] I wandered all [B7] over this [E] country
Prospecting and mining for [C#m] gold
[E] I've tunneled, [B7] hydraulicked and [E] cradled
And I have been [B7] frequently [E] sold
CH: And I have been frequently [A] sold
And I have been frequently [C#m] sold
[E] I've tunneled, [B7] hydraulicked and [E] cradled
And I have been [B7] frequently [E] sold
For one who gets riches by mining
Perceiving that hundreds grow poor
I made up my mind to try farming
The only pursuit that is sure
So rolling my grub in a blanket
I left all my tools on the ground
And started one morning to shank it
For a country they call Puget Sound
Arriving flat broke in midwinter
I found it enveloped in fog
And covered all over with timber
Thick as hair on a dog
I took up a claim in the forest
And set myself down to hard toil
For two years I chopped and I loggered
But I never got down to the soil
I tried to get out of the country
But poverty forced my to stay
Until I became an old settler
Then you couldn't drive me away
But now that I'm used to the climate
I think that if a man ever found
A spot to live easy and happy
That Eden is on Puget Sound
No longer a slave to ambition
I laugh at the world and its shams
As I think of my happy condition
Surrounded by acres of clams