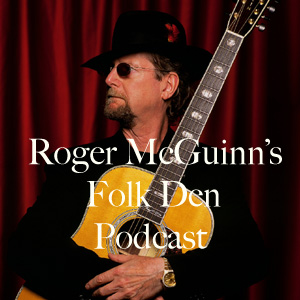 In October of 2000, Camilla and I were on a tour, driving up the East Coast. We stopped in Beaufort, South Carolina because that was where she was born. Camilla went for a walk down a tree lined street in her old hometown and found herself at the church where her mother had been baptized. It was a sentimental time for her, because her mother had just passed away a few months earlier. In the church, she picked up a hymnal. As she was browsing through it, the pastor walked in. She told him about being born there, and that his was the church which her mother had attended. He graciously gave her the hymnal as a remembrance of her mother and Beaufort. After the September 11, 2001 disaster, I was looking for a song that would fit the feeling in America. Camilla picked up the hymnal and found this. The arrangement with the contrapuntal background parts is one that she remembers from her youth. We recorded this in Dublin, Ohio on Camilla's 50th birthday, with our friend Bill Lee on background vocals.
Lyrics:
[C] Mine eyes have seen the glory of the coming of the Lord
He is [F maj7] trampling out the vintage where the [C] grapes of wrath are stored,
He has loosed the fateful [Am] lightening of His [C] terrible swift [F maj7] sword
His [Dm] truth is [G7] marching [C] on.
cho: [C] Glory! Glory! Hallelujah!
[F maj7] Glory! Glory! [C] Hallelujah!
Glory! [Am] Glory! Hallelu [C] [F maj7] jah!
His [Dm] truth is [G7] marching [C] on.
I have seen Him in the watch-fires of a hundred circling camps
They have builded Him an altar in the evening dews and damps
l can read His righteous sentence by the dim and flaring lamps
His day is marching on.
cho:
He has sounded forth the trumpet that shall never call retreat
He is sifting out the hearts of men before His judgment-seat
Oh, be swift, my soul, to answer Him! be jubilant, my feet!
Our God is marching on.
cho:
ln the beauty of the lilies Christ was born across the sea,
With a glory in His bosom that transfigures you and me:
As He died to make men holy, let us die to make men free,
While God is marching on.